Pronto Insurance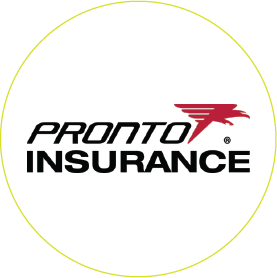 Pronto Insurance
FLINSCO.com is pleased to announce its recent partnership with Pronto Insurance!
We now offer car insurance quotes from Pronto throughout Florida.
Our favorite part of working with Pronto Insurance is a focus on Hispanic consumers, which is extremely helpful in our home state of Florida! Additionally, Pronto has a  simple, straightforward product selection. Pronto offers only three different car insurance options, each with 6-month terms. Find out more about the brand, and why you're in great hands when you choose a Pronto Auto Insurance policy.
Company Overview
Pronto Insurance operates in Florida, Texas and California, and recently acquired Pro General Insurance Solutions, Inc. and Pro General Claims Administrators, Inc. Since 1997, Pronto is committed to offering the best in service and coverage. Headquartered in Southern Texas, the company is a financial service and insurance provider, backed by chief investor Palladium.
Palladium is a middle market private equity firm with more than $2.5 billion in assets under management. An enterprising group, Palladium invested over $1 billion in capital in over 20 platform investments and 50+ add-on acquisitions since opening its doors in 1997. Like Pronto, Palladium emphasizes the importance of serving Hispanic customers, and helping founder-owned businesses transition to larger scale.
The company provides an unparalleled customer service experience, high value insurance products with a low price tag, and reliable support when the time comes to utilize your benefits. Pronto is dedicated to upholding its core values of integrity, efficiency, reliability, and excellence. They are always looking for ways to better their business practices, optimize operations, and deliver a superior level of quality across the board.
Pronto translates to "soon" in Spanish, an acknowledgment of efficiency and speed. The bottom line of choosing Pronto Insurance over another carrier? This company will handle your car insurance matters ASAP, and has the financial stability to keep you driving safely and securely.
Pronto customers have peace of mind that as members of the Hispanic community, there is an insurer is in tune with your culture, speaks your language, and understands your specific needs. Pronto Insurance will cover you, your passengers, and your vehicle with ease, and help you get back on the road at an affordable price – muy rapido y facilmente.
Hablamos Espanol Tambien!
Pronto Insurance Products
All Pronto Insurance plans are offered to International Drivers. These policies offer solutions for Floridians who want to save money and understand their coverage.
Pronto Value
The Pronto Value plan is exclusively for Personal Injury Protection and Property Damage. It does not offer Bodily Injury Liability. Value plans do not take credit into consideration, and offers the lowest available down payment at 16.6 percent!
Pro General Value – Underwriting Guidelines & Product Manual
Pronto PPA
The PPA policy offers Bodily Injury Liability up to full coverage, and may include Personal Injury Protection and Property Damage, if you choose. Please note that your credit history will be required and evaluated during the application process. If you do have good credit, PPA is a great program for you and your vehicle with low rates and valuable coverage options.
Pro General PPA – Underwriting Guidelines & Product Manual
Pronto Choice
Pronto Choice applications do not ask for credit information while determining costs and eligibility. It allows for Bodily Injury Protection up to full coverage. Alternately, you may choose Personal Injury Protection and Property Damage only.
Pronto Insurance – Florida Program Comparison
Important Pronto Customer Information
Report a Claim:
Claims Adjuster Phone: 844.776.4361
Email: info@progenins.com
Mailing Address:
P.O. Box 12150
La Crescenta, CA 91224
Customer Service Contact:
Phone: 844.776.4361
Email: info@progenins.com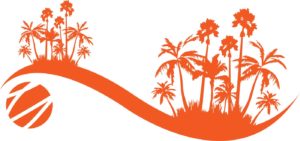 Get the right auto insurance for your budget, driving history, and vehicle now.
Call an agent at 888.307.1907. Quote and purchase coverage directly at FLINSCO.com