Responsive Auto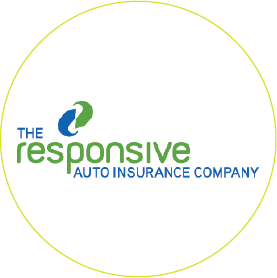 FLINSCO.com is your resource for Florida Auto Quotes. Sales. Service.
Local: 954.519.3443 • Toll Free: 888.307.1907 
Email: info@flinsco.com
The Responsive Auto Insurance Company
FLINSCO.com is a proud seller of auto insurance products from Responsive Auto Insurance Company! We offer their coverage to Florida consumers who need the basics like Personal Injury Protection, Property Damage Liability, Comprehensive and Collision, Uninsured Motorist, and those essential add-ons like Towing and Rental Car Reimbursement.
Company History & Overview
Responsive Auto Insurance Company was founded in 2007, aiming to create a better customer service experience in the insurance space. The company's leadership decided on a strategy to hire individuals with integrity and humility, allowing them personal liberties to make their own informed decisions.
Responsive is still a growing company. Currently, it is proudly comprised of team members who work together to meet company goals, and operate with common sense.
The company's core values include embracing change, taking steps towards progress by investigating new methods, cutting edge technologies, and testing the waters to improve processes. Data collection and analysis helps the company stay abreast of its hits and misses.
Collaborating as a team creates a culture of inclusion and good communication, which is also paramount to their goals. Serving customers, claimants, and business partners is another key puzzle piece of Responsive Auto's success. The company acknowledges good ideas and implements them to better serve their consumer base.
The Responsive Auto website explains that, "We think auto insurance should be easy", and we couldn't agree more at FLINSCO.com!
Auto Insurance Products
Personal Injury Protection
Mandatory Florida coverage starts with PIP! Responsive Auto offers no-fault law, or Personal Injury Protection coverage, at affordable rates. Florida law requires all drivers to carry this type of policy, so that anyone injured in an accident can receive reimbursement for medical expenses from their own policy.
Property Damage Liability
Property Damage Liability insurance covers the cost of other people's property damage subject to coverage limits. Property types can include other vehicles, buildings, fencing, signage, yards, and so forth.
PDL policies do not pay for damages to your car or property, rather what you hit in the event of an accident.
Comprehensive and Collision
Florida doesn't require you to have comprehensive and collision coverage, but it's highly suggested for any driver, especially in our major cities and coastal towns.
Mother Nature's flurry of tropical weather issues can certainly cause damages, from hurricane season flooding to fires to tree limbs. City, suburban and country drivers alike can benefit from comp and collision by securing protection against vandalism and crashes.
Uninsured Motorist
Uninsured Motorist insurance covers medical and other injury-related costs if you are in a car crash that is not your fault.
Towing
Coverage for towing is essential for anyone affected by a flat tire, dead battery, flipped or stuck vehicle, or other issue resulting in an out-of-service vehicle.
Rental Car Reimbursement
Get reimbursed for your rental car when your vehicle is disabled as a result of a covered loss under Collision or Comprehensive coverage. Losses such as technical failure, breakdown and maintenance don't make the cut.
---
Important Customer Information
Contact Responsive Auto Customer Service
Phone: 866.300.0080
Email Customer / Agent Service:
Customer Service Hours:
Monday – Friday: 8:30 AM – 7:30 PM EST
Saturday: 9:00 AM – 1:00 PM
Sunday: Closed
Pay by Phone: 866.300.0080
Pay by Mail:
The Responsive Auto Insurance Company
PO Box 17930
Plantation, FL 33318
Report a Claim
Claims Service Phone: 866.300.0080
Monday – Wednesday: 8:30 AM – 6:00 PM EST
Thursday: 8:30 AM – 5:00 PM EST
Friday: 8:30 AM – 6:00 PM EST
Saturday: 9:00 AM – 1:00 PM
Sunday: Closed
Email Claims Service:
Claims Department Mailing Address:
The Responsive Auto Insurance Company
P.O. Box 17960
Plantation, FL 33318
Physical Addresses
Headquarters Address:
The Responsive Auto Insurance Company
8151 Peters Road, Suite 1000
Plantation, FL 33324
Miami Lakes Satellite Office:
The Responsive Auto Insurance Company
15495 Eagle Nest Lane, Suite 250
Miami Lakes, FL 33014
---
Underwriting & Service Information for Responsive Policies
Billing Dates & Policies
First Installment
The first premium payment for your Florida Responsive Auto Insurance policy is due within 20 days of the Policy Effective Date.
Late Payments
If your payment is not submitted on time, a $10 late fee is added on the 5th day.
Payment Grace Period
Responsive Auto Insurance policyholders have a grace period of 10 days before risking termination of coverage due to nonpayment of premium.
Applying for Coverage
Vehicle photos are required before your policy can be bound with Responsive. For any policy with comprehensive and collision, six (6) pictures of the vehicle are required prior to binding. These images must include the VIN and OD.
When binding a Responsive Auto Insurance Application, you must select "Email Application", which redirects to the carrier's e-signature platform. The application is then sent to the insured to sign off electronically.
Have additional questions about signing up for a Responsive Auto Insurance policy?
Call us!