Universal Property and Casualty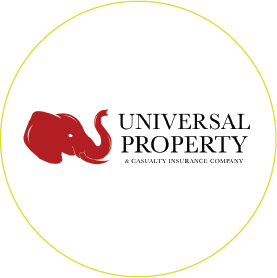 Universal Property & Casualty Insurance Company
Visit FLINSCO.com for Florida Homeowners Quotes, Sales, Service.
Local: 954.703.5146 • Toll Free: 800.218.0250
Email: home@flinsco.com
Company History & Overview
Universal Property and Casualty Company was founded in Florida in 1997. The company offers its products in 18 states and sells coverage for homeowners, landlords, renters and condominiums through a network of independent agents, including the FLINSCO.com Team.
Its parent company, Universal Insurance Holdings (UVE) is a holding company of property and casualty insurance and value-added insurance services. UVE boasts 20 years of successful interactions and transactions, proving its strength and ability to improve the customer journey.
UVE brands include Universal Property & Casualty, American Platinum, Alder, Wicklow, Blue Atlantic, Evolution Risk Advisors, Clovered, and Universal Direct.
The company is committed to community support and empowerment, maintaining outreach programs that help with building parks, cleaning up litter at the beach, and donating school supplies, among other efforts.
Universal Property and Casualty Insurance Company products are available in Alabama, Delaware, Florida, Georgia, Hawaii, Illinois, Indiana, Maryland, Massachusetts, Michigan, Minnesota, New Hampshire, New Jersey, New York, North Carolina, Pennsylvania, South Carolina, and Virginia.
---
Universal Property & Casualty Insurance Products
Homeowners
Homeowners insurance plans include HO2, HO3, HO5 and HO8 policies. Universal offers plans to meet the needs of an owner-occupant of a private residence. Homeowners coverages include personal liability and property protection for the dwelling, other structures (garages, decks, etc.), personal property, loss of use, personal liability and medical payments. These coverages protect against covered causes of loss including lightning, fire, theft, windstorm and bodily injury or property damage to others.
Condominium
Condo Insurance is provided to individual condo unit owners who need coverage for their personal property and liability. The Unit Owners Policy insures certain building items that are the unit owner's responsibility rather than the condo association's, like appliances and interior surfaces.
Universal also offers extra optional policies to broaden or extend coverages for items not included in the basic policy forms.
Renters
The Universal HO4 Renters policy is suitable for a tenant-occupant of an apartment, dwelling, or condominium when the property is used for residential purposes solely.
Coverage is provided for personal property, loss of use, medical payments to others, and personal liability. Additional options to stretch the policy for greater coverage are also offered through Universal.
Landlord
Universal's landlord coverage options include DP1, DP2, and DP3, the dwelling property coverage forms that are often referred to as "Dwelling Fire". These forms help landlords insure rental or investment properties used specifically for residential purposes, rented on a yearly basis.
The Landlord Policy insures the Dwelling, Personal Property, Other Structures, Fair Rental Value, and Additional Living Expenses.
Dwelling property policy forms include coverage to protect against perils of fire and lighting. Additional perils are covered in DP2 and DP3 policy forms to provide coverage for additional exposures.
---
Important Universal Customer Information
Universal Insurance Online Customer Portal
Register Your Universal Online Account
Frequently Asked Customer Service Questions
Contact Universal Customer Service
Toll Free Phone: 800.470.0599
Local Phone: 954.958.1200
Fax: 954.958.1206
Email: customerservice@universalproperty.com
Mailing Address:
Managing General Agency
Evolution Risk Advisors
1110 W. Commercial Blvd
Suite 300
Fort Lauderdale, FL 33309
Pay Your Universal Premium
Pay Your Universal Bill Online
Pay by Phone: 800.425.9113
Please have your Insurance Policy ID Number, the date of the incident, the claim type (water, fire, wind, etc.), description of damage, image files and documents for explanation and proof of your claim.
Claims Phone Toll-Free: 800.470.0599
Claims Phone Local: 954.958.1200
Email: claimshelp@universalproperty.com