Assurance America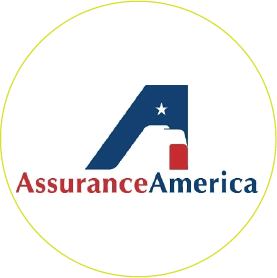 Assurance America
FLINSCO.com is pleased to announce that we are now working with another great auto insurance carrier, Assurance America! Their Florida products are cost effective and easy to understand.
Most importantly, Assurance America auto insurance plans provide sufficient coverage for a variety of drivers, including nonstandard!
That means if you have any driving offenses, SR-22, FR-44, DUI, or an imperfect credit score, you are still eligible to apply for a good car insurance policy. As with all FLINSCO.com auto insurance companies, Assurance America is rated well for financial strength.
Auto Insurance plans from Assurance America allow you to drive safely, maintain coverage, and improve those negative historical details whilst saving money! Sound appealing? We think so. Find out how much you can save by getting a free, no-obligation online quote.
Ask a licensed insurance agent about our Assurance America plans by calling 888.307.1907 now! Our amazing team is located in our Daytona, Fort Lauderdale, and Hollywood offices. Don't hesitate to contact us by phone or email anytime.
Unlike many other agencies or quotation websites, FLINSCO.com is staffed with real people who have worked hard to learn the Florida car insurance market. Our licensed agents have the expertise to help you find what you need – and fast!
Company History
Assurance America Insurance Company is an Atlanta, Georgia-based company. Established in 1998, Assurance America is dedicated to  offering premier quality customer service, helping the community, and offering reliable insurance coverage options.
The company consists of AssuranceAmerica Insurance Company and AssuranceAmerica Managing General Agency. They offer insurance management services and wholesale insurance services through FLINSCO.com and more than 2,600 independent insurance agents.
In addition to Florida, Assurance America offers coverage in more than 20 U.S. states. Auto Insurance plans are sold in ten States: Alabama, Arizona, Florida, Georgia, Indiana, Missouri, Nebraska, South Carolina, Texas and Virginia. They are also licensed in Arkansas, Illinois, Kansas, Louisiana, Mississippi, Nevada, New Mexico, Ohio, Oklahoma, Pennsylvania, Tennessee, West Virginia, and Wisconsin.
Auto Insurance Products
Car Insurance Policies from AssuranceAmerica are specifically designed for the non-standard market. Therefore, if you have trouble getting covered at a reasonable cost by most insurers due to past traffic offenses, bad credit, SR 22, or FR 44 in Florida, AssuranceAmerica's products should help immensely!
FLINSCO.com is Florida's most informed non-standard auto insurance agency. We have specialized in insuring hard-to-cover drivers since our inception. Adding more non-standard carriers, and training our already expert team of agents on each of these products is our gift to you!
So, what types of policies are available through AssuranceAmerica in Florida? Take a look at the insider's guide for Auto Insurance Agents for a better idea: