Mendota Insurance Company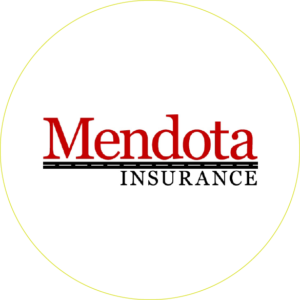 We are FLINSCO.com: Quotes. Sales. Service.
Local: 954.519.3443 • Toll Free: 888.307.1907 
Email: info@flinsco.com
FLINSCO.com is pleased to announce its recent partnership with Mendota Insurance!
We now offer car insurance quotes from Mendota throughout Florida.
Available statewide in Florida, this lesser-known carrier is a great resource for the nonstandard car insurance market that we love to serve. Nonstandard insurance customers include individuals with SR22, FR44, DUI, bad credit, and other obstacles preventing them from receiving affordable rates on coverage and a simplified shopping experience.
Company Overview
Mendota Insurance Company offers private passenger auto insurance in Florida and is headquartered in Nashville, Tennessee. Established in 1989, Mendota Insurance Company is a wholly-owned subsidiary of Premier Holdings Inc.
Premier Holdings Inc. is a property and casualty insurance broker with companies throughout North America, and claims to be one of the fastest growing businesses of its kind.
Mendota Insurance Company is dedicated to offering reputable customer care, low prices, and convenient online services to help members stay informed and insured. Mendota also values its independent agents, maintaining positive relationships through fair compensation and easy online access to monitor policies and track sales.
Independent agents and brokers will appreciate the ability to utilize their online platform, showing clients competitive pricing in a simple format, point-of-sale report ordering, various downpayment options, and one-page quoting.
Important Mendota Customer Information
Contact Mendota Customer Service
800-422-0792
Monday – Friday
8:00 am – 6:00 pm Central Time
Pay Your Mendota Premium Online
Report a Claim
800-422-0793
24/7