All Risks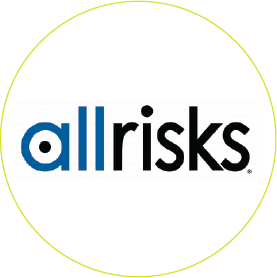 All Risks
Get Homeowners Insurance Quotes at FLINSCO.com.
Local: 954.703.5146 • Toll Free: 800.218.0250
Email: home@flinsco.com
Company Overview
FLINSCO.com is proud to offer coverage from All Risks, Ltd. in Georgia. Our agency offers their Personal Lines of coverage for Homeowners throughout the Peach State.
Established in 1964 as an excess and surplus lines carrier, the company has blossomed into a workforce of more than 875 employees. All Risks is headquartered in California, with 26 office locations nationwide.
All Risks serves as a licensed navigator for their insurance agents. The company is set up as a three-way partnership. Its clients are retail insurance brokers who find the right markets for policyholders and companies with whom they contract.
They are brokers and underwriters, leading the way for their representatives. Connecting consumers to specialty insurance products through a full-service platform of contract binding, program capability, and brokerage, All Risks is reliable to protect your home against storm, wind, fire, burglary and other damages.
Accolades for the carrier include a nod from Business Insurance Journal as America's best independent wholesale insurer. Expanding over time, standing its ground firmly in the industry, its growth is a result of a quarter century of hard work and tactful entrepreneurship.
An "A-" rating for financial strength from A.M. Best denotes the company's dependable backing to cover claims. Setting out to offer great customer service and quality products, All Risks proves its worth as part of the FLINSCO.com portfolio.
---
All Risks Insurance Products
All Risks specializes in various personal lines of coverage.
Primary, Secondary and Seasonal, Rental Property Coverage
Claims History
All Construction Types
Lapse in Coverage
Claims History
Coastal Homes
Fire Losses/Fuses
Protection Classes 9 and 10
No Bankruptcies, Repossessions, Foreclosures in the past 5 years
Homeowners Insurance
Builders' Risk Insurance
Condominium Insurance
High-Value Homeowners Insurance
Personal Article Floater
Personal Liability Insurance
Identity Fraud Insurance
Personal Umbrella Coverage
Rental Dwelling Coverage
Vacant Property Insurance
---
Important All Risks Customer Information
Contact All Risks Customer Service
Customer Service Phone: 877.275.9578
Pay Your All Risks Bill
Pay Your Bill By Phone: 877.866.7016
Hours of Operation: 8am – 5pm EST
Direct Billing Inquiries Email: DBmail@allrisks.com
Pay Your All Risks Bill Online
Payment Mailing Address:
All Risks, Ltd.
P.O. Box 37170
Baltimore, MD 21297-3170
Overnight Payment Mailing Address:
All Risks, Ltd.
10150 York Rd, 5th Floor
Hunt Valley, MD 21030
Attn: Direct Insured Bill
Report a Claim
Claims Department Phone: 800.366.5810, Opt. 2
Claims Fax: 410.741.3265, Attention: Claims Center
Company Claims Links & Phone Directory
Claims Department Email: Claims@AllRisks.com
ACORD Loss Form – General Liability
Can't locate the All Risks reporting procedures in your policy, OR
Need any further assistance with Claims?
Call 800-366-5810, Option 2.
Need to Report a Claim when Offices are Closed?
Crawford & Company After-Hours Reporting:
Call 877-346-0300, client ID # 2804
Before and during storms, moratorium and cease bind messages are updated in All Risks, Ltd.'s Homeowners Online Quoting Platform, QuickHome.
Log in to see states impacted by the storm.
---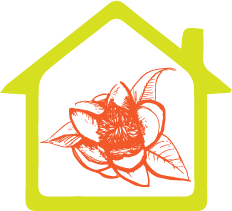 Be Secure with Homeowners Insurance from FLINSCO.com.
Find a Policy with Help from the Experts.