Olympus Insurance Company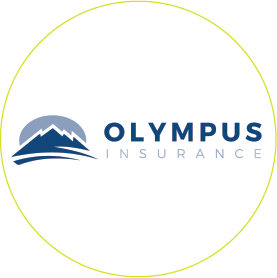 Olympus Insurance Company
Rock the Quote with FLINSCO.com. Compare and purchase the coverage you need online.
Local: 954.703.5146 • Toll Free: 800.218.0250
Email: home@flinsco.com
---
Company Overview
FLINSCO.com proudly sells Homeowners Coverage from Olympus Insurance.
Simply get a quote online, call an agent, or email us.
Olympus Insurance is a Florida Property and Casualty Insurer offering products for homeowners, renters, and landlords. Olympus offers dependable products that make it easy to insure your home whether you own or rent, and whether you live in a house, condo, or townhome.
Floridians are great collectors of unique items, which makes it all the more necessary to cover those valuables. Scheduled personal property coverage from Olympus is a strong addition to your homeowners policy, especially if your vintage LPs and groovy shag rugs cost more than a trip back in time to those Happy Days.
You can trust that Olympus Insurance has sufficient reserves to cover your claims. A Financial Stability Rating (FSR) from Demotech of "A" for Exceptional confirms that the carrier has what it takes to keep your home, property and valuables safe.
Maintaining aggregate exposure relative to its capital capacity, Olympus will help you recover from all the damages Florida homeowners face – through heavy storms, mystery weather prompted by climate change, and other perils like theft and vandalism.
Specializing in Florida's real estate landscape, Olympus Insurance is prepared to cover inland and coastal properties alike. The carrier offers a great selection of products at reasonable prices.
Focusing on both customers and agents to make each part of the process work smoothly, Olympus is truly reliable. We are glad to offer their product portfolio through FLINSCO.com.
With many years of experience in underwriting and risk management, Olympus will continue its financially strong stance in the homeowners market. The company is comprised of insurance professionals with expertise that combines knowledge with efficiency, all the while making sure your claims and concerns are handled with courtesy and care.
Olympus Insurance Company also gives back to Floridians in need by connecting with charities and local businesses. The Sun Conference, American Red Cross, Donors Choose, WayFM, Cystic Fibrosis Foundation, Scholars Strategy Network, and the North Naples Kiwanis Run for the Future each benefit from Olympus Insurance funds to support their work in the community.
---
Olympus Insurance Products
Homeowners Insurance
Standard coverage and customized options are available for a variety of dwelling values up to $5 Million Total Insurable Value. Olympus Florida Homeowners Insurance plans include features beyond the usual broad form.
Flexible options for Olympus Home Insurance Coverage include:
25 percent Standard Law and Ordinance coverage on all policies
Customizable replacement insurance for personal items
Optional endorsement for home extended replacement cost up to 125 percent
Liability for Pets
Water/Sewage Backup Endorsements
Sinkhole Endorsements
High value property coverage
Swimming Pool Screen Enclosures Coverage (On Replacement Basis)
Condominium Insurance
High rises are a great living option in Florida, and there is certainly no shortage of condo complexes from Atlantic to Gulf to Peninsula. Olympus Insurance Company offers a different type of policy for this specific type of dwelling.
Condominium Associations often carry master insurance plans, covering their own building exterior, common areas, and even interior items that are not the owner's personal property.
As a condo owner, you will need a plan that covers parts of the unit that the Association's policy does not insure. Personal property coverage for all your belongings and valuables is also a must have. Talking to a licensed insurance agent to determine your needs is the best way to custom fit your condominium insurance to your needs.
Proof of condominium insurance must also be presented at the time of settlement, as your coverage also protects others in the building from perils such as theft, fire, flooding, or other damages. Replacement cost on contents is an available option to consider. And don't forget that most condo insurance policies also include a liability clause to protect you against legal filings or claims from those who get injured or whose property is damaged while in your condo.
Landlord/Rental Insurance
Renting out property you own or investing in a seasonal home? Olympus Insurance has a comprehensive Florida Rental Property insurance policy (also known as Florida Landlord Property or Dwelling Fire) comparable to the Homeowners Special Form.
Configured for single-family residential rentals, and investment and seasonal properties owned by you or your company, you can protect your rental against losses to the home structure, loss of use, and certain landlord-related liabilities.
Personal property protection for items owned by the landlord is also offered, in case you have to replace that stunning sofa after a messy guest.
Townhouse Insurance
Townhouses are properties, too! Of course sharing walls with others brings a few special concerns. There should be a master insurance policy carried by the townhouse association, which will not protect your spaces and belongings.
Olympus Insurance townhouse policies cover what you own, including:
Loss of Use
Animal Liability
25 percent standard Law and Ordinance on all policies
Interior and Exterior 
Customizable personal property replacement options
Scheduled Personal Property Coverage
Push your policy to the limit! Sometimes you need higher policy limits for your belongings, and Olympus is ready to provide just that with Scheduled Property Coverage. This plan will help you cover the valuable items you own such as fine art, jewelry, instruments, designer furniture and other costly collectibles.
Spartan Enhanced Coverage Package
Spartan Enhanced Coverage is a massive policy at a great price for your most valuable belongings, home, and personal liability. Specialized coverage options include higher limits for loss by theft and loss by misplacing or losing valuable items, theft or unauthorized use of credit card or fund transfer card and instances of forgery or acceptance of counterfeit money, and other specific valuable property like gold, silver, pewter, firearms, trailers, and gemstones.
Spartan Enhanced Coverage Package Brochure (PDF)
---
Important Olympus Insurance Customer Information
Contact Olympus Insurance Customer Service
Customer Service Phone: 800.711.9386
Customer Service Email: policyservices@oigfl.com
Policy Services Mailing Address:
Olympus Insurance
P.O. Box 32879
Palm Beach Gardens, FL 33420
Service Your Olympus Insurance Policy Online
Pay Your Olympus Insurance Bill Online
Register Your Olympus Insurance Policy Online
Payments Mailing Address:
Address
Olympus Policy Processing Center
P.O. Box 9190
Marlborough, MA 01752-9190
Overnight   
Olympus Premium Services
325 Donald Lynch Blvd.
Ste 115
Marlborough, MA 01752
Report a Claim 24/7
Report a Claim by Phone: 866.281.2242
Claims Email: olympusclaims@oigfl.com
Claims Mailing Address:
Olympus Claims
P.O. Box 33117
Palm Beach Gardens, FL 33420
---

We Make Securing Homeowners Insurance a Breeze.
Call a Licensed FLINSCO.com Agent at 800.218.0250.