Florida Family Insurance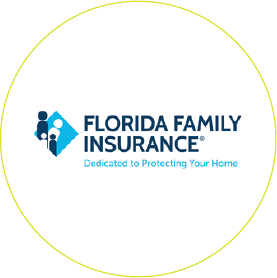 Florida Family Insurance
Homeowners Insurance is not so difficult after all.
Compare plans on FLINSCO.com and leave the work to us.
Local: 954.703.5146 • Toll Free: 800.218.0250
Email: home@flinsco.com
---
Company Overview
FLINSCO.com is your shortcut to simplified Homeowners Insurance.
Where to begin: Get a quote online, by phone or email for guidance from a licensed agent.
Florida Family Insurance and FLINSCO.com make insuring your home easier by providing reliable products, backed with financial strength, available throughout the State.
Florida Family maintains strong financial stability ratings, including an "A-" from A.M. Best for "Secure" and an "A" from Demotech for "Prime, Unsurpassed". Additionally, Florida Family Insurance is accredited by Better Business Bureau, which hath bestowed upon the company a rating of "A+".
The company's reinsurance program is also in good order, with plenty of reserves available for catastrophic damages. Florida Family has built a reinsurance program with well capitalized, A-rated reinsurance companies and technology that was fine-tuned after the 2004-2005 hurricane seasons (Katrina, Ivan, et al) that historically cost Florida more than ever.
The Florida homeowners insurance market is Florida Family's specialty. With office in Jacksonville and Bonita Springs, the company has a sound understanding of homeowner needs in such a high risk State, with the finances to help communities recover from catastrophe.
---
Receive a complementary, custom home insurance quote from FLINSCO.com any time.
Call a licensed agent at 800.218.0250 or check your own rates online.
---
Florida Family Insurance Products
Homeowners Insurance
Homeowners Insurance from Florida Family helps you secure the home, property and contents you care immensely about.
Standard policies include coverage to protect against certain perils such as lightning, fire, theft, and windstorms that impact your house and what's inside it.
Optional home insurance plans include replacement cost on contents, special personal property coverage, scheduled personal property coverage, and water back-up coverage.
Condo Insurance
Florida Family Insurance offers coverage for owner-occupied condominiums as well as landlord policies. If you're the owner and live at the condo year-round or seasonally, Florida Family has options. If you choose to rent your property, you can insure for almost any length of rental period. Options are available for weekly, monthly, quarterly, semi-annual and annual rental terms.
Renters Insurance
Standard rental property coverage helps cover the dwelling from all losses other than what is excluded by the policy. Fair Rental Value coverage reimburses you for any lost rental income at the time of a covered loss.
Optional renters insurance additions include Personal Property, which covers the belongings you have stored in your rental residence if they are damaged or stolen in a covered loss.
Premises liability insurance is also offered, covering claims filed against you if someone is injured at your rental. This add-on plan will also kick in if you unintentionally damage property.
Medical payments for injuries that take place on your rental property is available to add to your plan. Replacement cost on contents gives you the option of replacing personal property damaged by a covered loss with a new item at the current market price.
Theft coverage is a great rental add-on to replace your personal property if stolen.
Flood Insurance
Flood coverage from Florida Family is a necessary, yet not always required, policy for Florida Homeowners. Backed by the National Flood Insurance Program (NFIP), Florida Family's Flood Insurance is administered by the Federal Emergency Management Agency (FEMA). Rates depend on various factors, including your building and location's potential for flood, or high risk zone.
If you do live in a high risk zone, you are required to carry coverage. Moderate to Low Risk areas do not have a requirement to purchase flood insurance, yet it is still advisable. Any home can be financially susceptible to rising water. Even in less risky regions, NFIP reports that there are still more than 20 percent of flood claims and one-third of disaster assistance.
---
Important Florida Family Insurance Customer Information
Service Your Florida Family Policy Online
Register Your Florida Family Policy Online
Pay Your Florida Family Bill
Pay Your Florida Family Bill Online
Pay By Phone: 888.850.4663
Payments Mailing Address:
P.O. Box 136001
Bonita Springs, FL 34136-6001
Report a Claim 24/7
Report a Claim by Phone: 888.486.4663
Email Claims: claims@floridafamily.com
---

Ready to Protect Your Comfy Cozy Casa?
Call a Home Insurance Agent at 800.218.0250.