Safeco Auto Insurance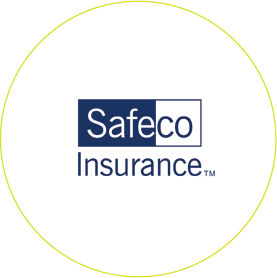 We are FLINSCO.com: Quotes. Sales. Service.
Local: 954.519.3443 • Toll Free: 888.307.1907 
Email: info@flinsco.com
Safeco Insurance is a trusted provider of auto insurance coverage in Florida. FLINSCO.com (Florida Insurance Company) offers a variety of Safeco policies to drivers in North Florida at our Daytona location. Safeco is also a great option for South Florida car owners who shop at our Fort Lauderdale and Hollywood offices.
Don't forget that Flinsco.com also serves the entire state by phone at 888.307.1907 . Connect with a licensed auto insurance agent and find out how low your rates can be.
You may also quote and bind a policy yourself directly on our website.
Company Overview
Safeco is all about customer service, safety, and security. Supported by Liberty Mutual Insurance, one of the largest stateside corporations on the Fortune 100 roster, Safeco customers can put their faith in its products. The company is rated "A" (Excellent) by A.M. Best, "A-" by Standard & Poor's, and A2 (Good) by Moody's Investor Service.
Safeco began in 1923 in Seattle, WA as a property and casualty insurer, founded by a gentleman named Hawthorne K. Dent, as the General Insurance Company of America. With a name like Hawthorne K. Dent, you can just imagine a dapper, three-piece suit-wearing character with a great dane seated in a high-backed, velvet damask armchair by the fire. People called the company "The General" and the old company name can still be found on some of the Safeco products. Or perhaps Mr. Dent was a humble yet enterprising Pacific Northwestern lumberjack type, who simply wanted to remind his neighbors not to hit other cars… I digress. In 1953, his company formed Safeco, and the office furniture was likely midcentury.
Safeco is an acronym for Selective Auto and Fire Ensurance Company of America. Insurance companies and agencies like FLINSCO.com are historically adept at crafting catchy nicknames.
In 1997, Safeco acquired American Fire States Financial Corporation, which doubled its number of agents, increased its presence east of the Rocky Mountains, and expanded its business to include small to mid-sized companies.
With a range of insurance product options and support from local, licensed agents on the FLINSCO.com Team, Safeco simplifies the process of buying insurance that is both affordable and reliable. Safeco prides itself on utilizing local agents, as we are the vertebrae in the backbone of their business, after all!
Community efforts are also a high priority at Safeco Corporate, which is now a Liberty Mutual company. Service and philanthropy help convert the evils of the insurance industry into something positive! Safeco keeps its karma in check by reinvesting funds into education for underprivileged youth, offering basic life-saving services to homeless individuals, and promoting accessibility for people of all abilities.
Important Safeco Customer Information
Pay Your Insurance Bill
Pay Your Safeco Premium Online
Pay Your Safeco Premium by Phone: 888.723.3260
Pay Your Safeco Premium by Mail:
Safeco Insurance
P.O. Box 91016
Chicago, IL
60680-1174
Overnight Shipping Address:
Safeco Insurance
1400 South Highway Drive
Suite 100
Fenton, MO 63026
Online Services
Online Customer Self-Service Login 
Commercial Insurance Online Customer Service Registration
Claims Reporting & Processing
Safeco Customer Claims Information
Claims Service Phone (24/7): 800.332.3226
Roadside Assistance Phone (24/7): 877.762.3101