Security First Insurance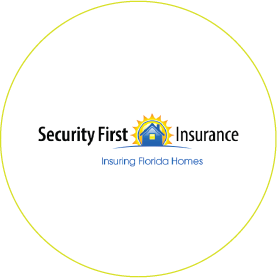 Security First Insurance
Looking for Homeowners Insurance?
Compare Quotes with FLINSCO.com. Let us help you take the next step.
Local: 954.703.5146 • Toll Free: 800.218.0250
Email: home@flinsco.com
---
Company Overview
FLINSCO.com is your insider to Homeowners coverage from Security First Insurance.
Start with a free, no-obligation quote, then talk to an agent by phone or email if you have any questions whatsoever. 
Security First Insurance is a trusted provider of insurance products in Florida. FLINSCO.com has been working with Security First for a number of years and continues to offer their quality products.
The company's plans are backed by strong financial stability ratings – always the best first step. Tried and true products, reliable claims handling, fair pricing, and simplicity in business operations further support as your new home insurance carrier.
For 100 years, Security First has insured homes throughout the Sunshine State. Despite being an exclusively Floridian carrier, the company's roots can be traced back to 1918 in Iowa, when Ernest Olmsted opened his first agency. Olmsted was the great grandfather of Security First's Chairman and President, Locke Burt.
Locke Burt was raised in the insurance industry. He made an impact in Florida as a State Senator in 1992, when Hurricane Andrew's aftermath led to more than $26 billion in insured property loss. For 10 years after Andrew's historical destruction, Locke used his position in the government to address criminal justice issues, helping to make Florida safer. Locke also worked to change laws that would create more options for Florida home insurance policies.
Locke isn't the only power player on the Security First team. Chairman Emeritus Harry Bleiwise is the owner of Rider Insurance Company, founded in 1977. Chief Administrative Officer and General Counsel Melissa Burt DeVriese represents the female side of executive leadership at Security First, handling HR, Security, Training, and Legal aspects of the business. Power to the women in business!
When Lock Burt and Harry Bleiwise teamed up in 2005 to start Security First Insurance, their goal was to create a company committed to Florida, no matter what storms make landfall, or other perils disturb Florida homes and properties.
Why Choose Security First?
Security First claims are handled in-house by trained professionals, and can be reported 24 hours a day, 7 days a week, 365 days a year. That way, you can have a life rather than chasing down your claims processor. A quick restoration or replacement is all yours once you report the damages and get the ball rolling.
Security First is backed by the financial strength to withstand multiple hurricanes per year. With a Financial Stability Rating of "A" or Exceptional from Demotech, the carrier makes it possible to bounce back with the necessary resources to rebuild and persevere after a catastrophic peril.
---
Our custom home insurance quotes are always free, fast, and fair.
Call a licensed agent at 800.218.0250 or check your own rates online.
---
Security First Insurance Products
Homeowners Insurance
Home Insurance from Security First is flexible to meet your needs, with options for a variety of scenarios:
Coverage A (Structure of your Home)
Covering damages to your house at replacement cost, the dwelling limit is $125,000 to $1 Million, or at least $150,000 if you live in a coastal region.
Coverage B (Other Structures)
Garage, shed, gazebo, in-ground pools, and other detached structures are covered between 2 and 70 percent of Coverage A. You may add on special coverage for your swimming pool and enclosures as needed.
Coverage C (Your Contents)
Protect your valuables and plain old stuff. Personal property coverage is available up to 75 percent of Coverage A. While other carriers might skip on this one, replacement cost on contents comes standard in Security First Insurance policies.
Coverage D (If your home is uninhabitable)
If your house is not livable after a covered loss, Security First offers coverage for extra living costs incurred while you take a quick vacay and wait for your home to be restored to acceptable condition. Coverage is offered up to 10 percent of Coverage A for Loss of Use.
Coverage E (Personal Liability)
Personal Liability coverage is offered between $100,000 and $500,000 to help pay for accidents like an injury that takes place on your grounds. Additionally, Liability insurance can help pay for an attorney if charges are pressed against you for said injury to others on your property.
Coverage F (Medical Payments)
Medical payments coverage will help pay for injuries to others if they take place on your property. Policy limits are between $1,000 and $5,000.
Renters Insurance
Renters Insurance, or an HO4 policy, covers your personal property within the rental. Your personal belongings are usually not insured by the owner's policy, so you'll need a renters insurance plan to protect your goods.
Condo Insurance
Like the Security First Homeowners policy options, Coverages A – F are offered for Condominiums. Additionally, owners can choose Coverage for Loss Assessment, available up to the stated policy limit for assessments made by the condominium association for damages to the condo grounds and caused by perils mentioned in the plan documents.
Discounts and optional coverages are available as well, such as:
Equipment Breakdown
Personal Injury
Dog Liability
Identity Theft Protection
Water Back up and Sump Overflow
Golf Cart Liability & Damage
Scheduled Personal Property
Increased Replacement Cost on Dwelling
Dwelling Fire Coverage
Security First offers Dwelling Fire Insurance plans for Homeowners and Landlords alike. Their Dwelling Fire Owner policy provides coverage for an owner-occupied home or condominium unit. Covering more than just fires, various optional policies are available to customize your plan to suit your needs.
Optional coverages offered include Personal Property Replacement Cost, Ordinance or Law, Liability, Medical Payments, and Theft.
---
Important Security First Insurance Customer Information
Contact Security First Customer Service
Monday – Friday, 8:00 a.m. – 8:00 p.m. ET
Service Your Security First Policy Online
Register Your Security First Policy Online
Pay Your Security First Bill
Pay Your Security First Bill Online
Pay By Phone: 877.333.9992
Payments Mailing Address:
Security First Insurance
P.O. Box 628336
Orlando, Florida 32862-8336
Overnight Payment Mailing Address:
Security First Insurance
Lockbox# 628336
102 W. Pineloch Ave.
Suite 18
Orlando, Florida 32806-6100
Report a Claim 24/7
Report a Claim by Phone: 877.581.4862
---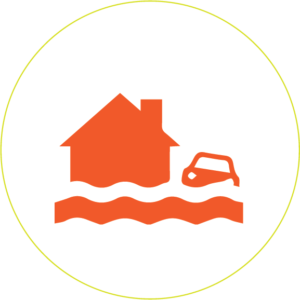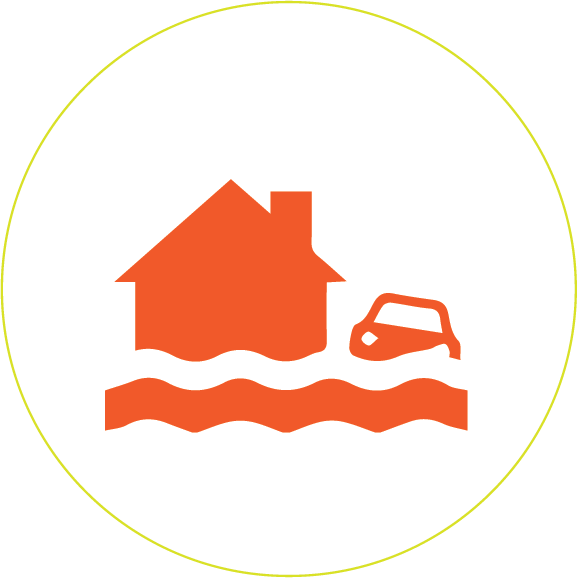 Ready to Protect Your Comfy Cozy Casa?
Call a Home Insurance Agent at 800.218.0250.