Liability Insurance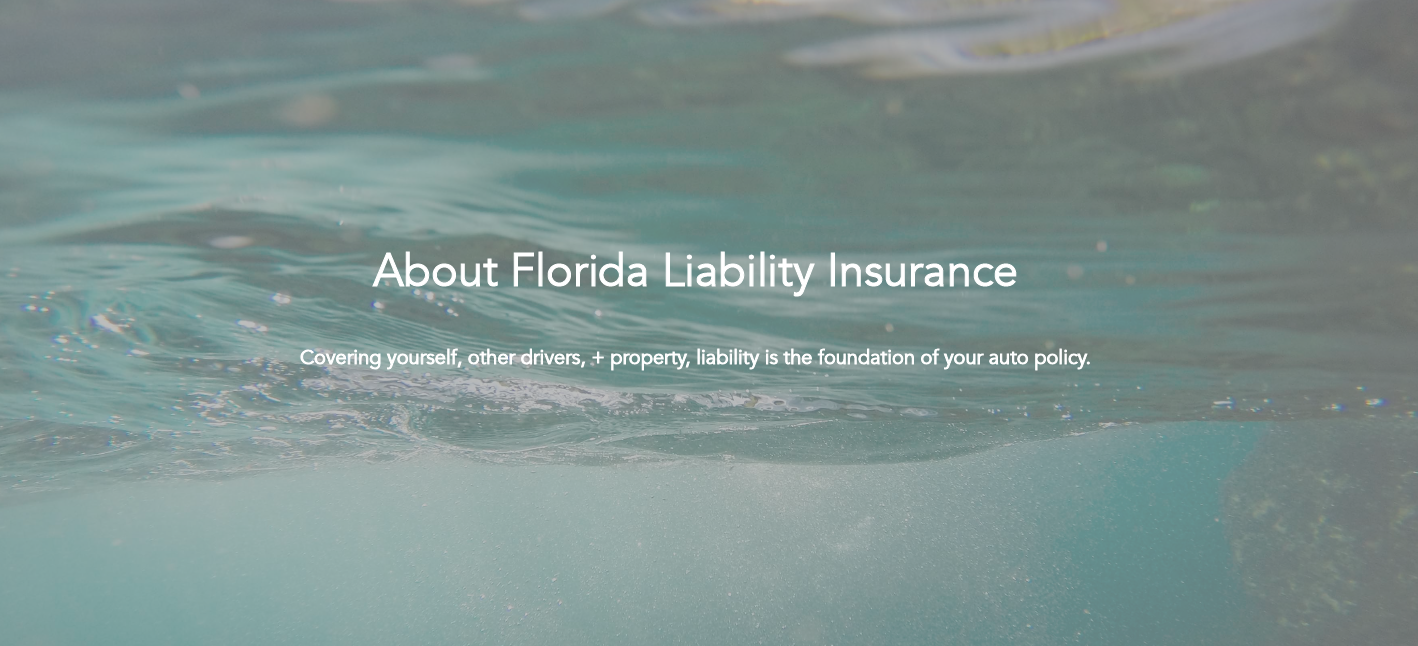 Liability Auto Insurance
This covers your legal liability for bodily injury to others (Bodily Injury Liability) or damage to their property (Property Damage Liability). Most states require you to have Property Damage Liability coverage.
The principal exclusions (items not covered by your policy) for this coverage are: (1) autos owned by you or furnished or available for the regular use of you or your resident relatives, which have not been specifically covered under the policy, (2) vehicles with less than 4 wheels, and (3) claims for injuries to family members.
Property Damage Liability
The other mandatory coverage in Florida is Property Damage Liability (PDL), which will pay for damages you or your covered family members cause to another person's property while driving. This can include fences, mailboxes, landscaping and other property. In most states, Bodily Injury and Property Damage Liability are required, but due to the no-fault law, Florida residents can get by without Bodily Injury — though it is still a huge help after an accident.
Bodily Injury Liability
Bodily Injury Liability (BIL) Insurance covers physical harm caused to the driver and passengers in another car when you've caused an accident. While it isn't required in order to get licensed and registered in Florida, it will be if you've been convicted of a DUI according to state law — at a minimum of $10,000 per person and $20,000 for multiple people.
Otherwise, this coverage is helpful as it can help avoid legal issues by paying for the other party's injuries and providing an attorney if they sue you for the difference. BIL may also cover another driver you allow to drive your car or accidents you cause while driving someone else's vehicle.
Speak to a live, licensed insurance agent for an instant quote: 888.307.1907