Renaissance Managing General Agency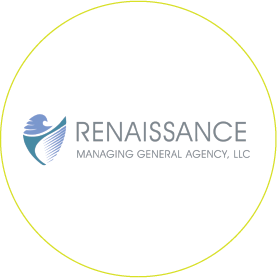 Call, email, visit, or quote online with FLINSCO.com.
Local: 954.519.3443 • Toll Free: 888.307.1907 
Email: info@flinsco.com
Renaissance Managing General Agency
FLINSCO.com just recently added Renaissance to our list of auto insurance companies in Florida. The company is local to South Florida and only sells here.
We are excited to offer yet another cost-conscious Florida carrier to the hard-to-cover population of nonstandard auto insurance customers.
Renaissance is headquartered nearby to our offices in South Florida, and even offers bilingual service online and by phone.
Company History & Overview
Founded in 2015, Renaissance Managing General Agency, LLC aims to take a new approach to the insurance industry. The company's goals are to be transparent, tech savvy, and reliable. If you were not aware, insurers have a track record of corruption, exhausting and expensive claims filing, and unjustified rate increases. The company named itself Renaissance in an effort to revamp the industry standard, especially in Florida.
Renaissance is still an auto insurance company like others, subject to the Department of Insurance rules. However, their website makes a good effort to be user-friendly, their commitment to quality customer service and claims handling seem promising, and they work with a variety of policyholders, not just ones with the good driving records.
A strong tech foundation is the glue that keeps Renaissance together. The company has done due diligence to set up a fast-loading website, an easy to use quote engine, and a simple, secure online payment processor for paying your premiums.
Renaissance car insurance plans are available exclusively through local insurance agents, like the FLINSCO.com Team. You can buy a policy or find out how much it will cost by contacting our office and speaking with a licensed FLINSCO.com auto insurance agent. We are here to help answer your questions and make the process of buying car insurance easier.
At this time, Renaissance plans are only available to customers in South Florida – Sorry, everyone else!
---
Auto Insurance Products
Renaissance offers all the usual suspects when it comes to shopping for Florida auto insurance. Mandatory minimums, and then some.
Property Damage Liability
Fulfill your minimum coverage requirement with a deductible of at least $10,000 in Property Damage Liability Insurance from Renaissance MGA.
Bodily Injury Liability
If you are at fault for serious and permanent injury or death to others in a crash, your Bodily Injury Liability policy will cover up to $10,000 in immediate medical coverage, funeral costs, and lost work wages.
Florida PIP will reimburse up to 60 percent of lost wages, subject to policy limits.
Personal Injury Protection
Personal Injury Protection is also called no-fault insurance in Florida. If you've been in an accident or convicted of certain offenses, the State usually requires that you carry PIP, with a deductible of at least $10,000.
---
Important Renaissance MGA Customer Information
Contact Renaissance MGA
Toll Free: 866-784-2281
Local:  972.427.3882
Email: info@gorenaissance.com
Pay your Renaissance Bill Online
Register your Renaissance Policy Online
Pay by Phone: 972.427.3882
---
Renaissance MGA Underwriting Information
FLINSCO.com is all about transparency. Below, you'll find our internal underwriting guide to help customers secure coverage through Renaissance MGA.
Please call your agent and ask any questions you have about signing up for auto insurance with Renaissance if something is not clear. We want to make this process simple, affordable, and understandable. Without further ado, take a peek at our inside notes!
Renaissance MGA Underwriting Overview (PDF)
---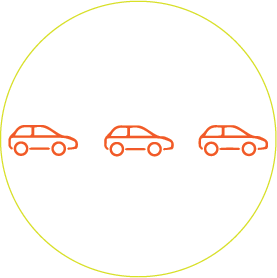 Need help or have questions about applying for a Renaissance Auto Insurance policy?
Call the FLINSCO.com Team!