Infinity Auto Insurance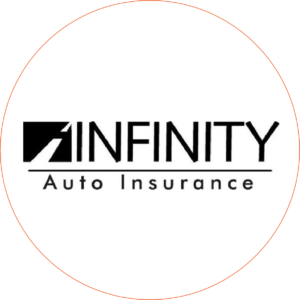 We are FLINSCO.com: Quotes. Sales. Service.
Local: 954.519.3443 • Toll Free: 888.307.1907 
Email: info@flinsco.com
Infinity Auto Insurance is an A-rated company with a very strong financial backing, built on their outstanding property and casualty product portfolio. I actually have Infinity as my auto insurance carrier.
Having been in two car accidents in the last 3 years, I can attest to their amazing claims process. I never had to worry about their coverage, and whether you have the Florida minimum coverage or full lease coverage (100/300) like I had, it's a great perk that you really don't have to worry about your coverage.
Company Overview
Infinity was formed in December 2002 when American Financial Group transferred its outstanding common stock for Infinity Insurance Companies, Leader Insurance, Windsor Auto, Atlanta Casualty Companies, and Great American Personal Lines into Infinity Property & Casualty. Infinity became a publicly traded company in February 2003 with its listing on the NASDAQ Stock Exchange. Infinity Insurance received an A rating from the Better Business Bureau. A.M. Best rates Infinity's financial strength as "A" (Excellent).
Infinity is the third largest provider of nonstandard car insurance through 13,000 independent agents in the nation (Flinsco is one of the largest single location producers in the state of Florida). IPCC is also listed one of the top 50 Property and Casualty Insurance companies. Competitors include other writers of nonstandard insurance like GEICO, Progressive, and The Hartford as well as higher end carriers like Allstate, State Farm, USAA, and Nationwide.
FLINSCO.com sells all the carriers that compete with Infinity except Geico, Allstate, and USAA (which is for veterans and family members of veterans). In Florida the competition is quite heavy especially in Miami where the competition is intense as the loss ratios are extremely low so everyone is always trying to lower rates to beat them. Infinity's main competitors in the Florida nonstandard arena are Windhaven, Foremost (Farmers), Ocean Harbor, Progressive, and smaller regional carriers like the new AmWins and ProGeneral. Flinsco will offer a quote with every carrier in Florida and choose the cheapest carrier period.
Did you know Infinity offers a FREE membership to their roadside assistance program?
That's right! Infinity offers a free DriverClub membership to everyone, even if you don't have an Infinity insurance policy. The DriverClub program is simply amazing and they will rescue you anytime whether its keys locked in the car or something worse.
Infinity Auto Discounts
Discover incredible savings with Infinity's Florida driver discounts today!
You can get discounts for everything from insuring multiple cars to being a homeowner.
Your discounts will be directly applied to your Florida auto insurance quote, so start yours for free today!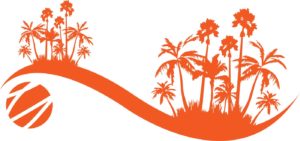 Get the right auto insurance for your budget, driving history, and vehicle now.
Call an agent at 888.307.1907. Quote and purchase coverage directly at FLINSCO.com.