GAINSCO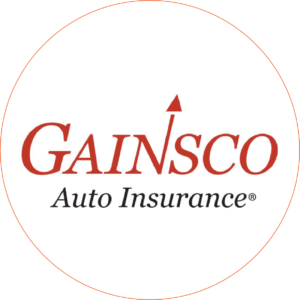 We are FLINSCO.com: Quotes. Sales. Service.
Local: 954.519.3443 • Toll Free: 888.307.1907 
Email: info@flinsco.com
FLINSCO and GAINSCO! Together, we make it simple to drive safely.
We offer auto insurance quotes from GAINSCO throughout Florida.
Company Overview
GAINSCO, Inc. is a property and casualty holding company offering Auto Insurance products, mostly catering to nonstandard customers. GAINSCO offers minimum-limits personal auto insurance policies and is committed to offering excellent service, affordable prices, efficient claims handling, and coverage options that are flexible and simple to customize based on your needs.
The company was founded in 1978 as a Texas corporation, and is headquartered in Dallas. They also have a regional branch in Miami, nice and close by to our South Florida offices!
GAINSCO's insurance company subsidiary is MGA Insurance Company, which offers car insurance coverage under GAINSCO branding. It is a licensed and admitted insurer in multiple states. The company is rated B++ (Good) by A.M. Best. (Could be better, and could be worse.) A history of financial reports can be reviewed on the company website.
Another key part of the GAINSCO shtick is its support of and involvement in auto racing. GAINSCO Auto Insurance is a proud primary sponsor of GAINSCO/Bob Stallings Racing. The Red Dragon Daytona Prototype was driven to the 2007 and 2009 GRAND-AM Rolex Sports Car Series Championships. The No. 99 car is a key branding icon and corporate rallying point for the company and its agent partners. If you're interested, more details about GAINSCO Racing, its team and sponsorship information are located at GAINSCOracing.com.
---
Important Customer Information
Service Your Auto Insurance Policy Online
Register Your GAINSCO Policy Online
Contact Member Services
Phone Numbers
Claims: 866-424-6726
Customer Service: 866-424-6726
Customer Service is available Monday – Friday
8am-8pm Central Time.
Mailing Address
GAINSCO, Inc.
P.O. Box 199023
Dallas, Texas 75219-9023
Home Office & Administration:
3333 Lee Parkway, Suite 1200
Dallas, TX 75219-5134
---
Pay by Phone: 866-424-6726
Pay through your FLINSCO.com GAINSCO Agent
Mail a Payment:
P.O. Box 199023
Dallas, Texas 75219-9023
---
Underwriting & Service Information for GAINSCO Policies
Billing Dates & Policies
First Installment
The First Installment is 30 days after the Policy Effective Date.
GAINSCO Policy Payment Options
Click here to make an instant payment online 24×7 using your credit/debit card.
Call the carrier at 866-GAINSCO and make a payment by phone via your checking account or credit/debit card.
There is not a charge for checking account payments; transaction fee applies to credit/debit card payments only.
Return your monthly invoice with check or money order.
To set up automated payments, call 866-GAINSCO to get started.  Or complete the payment form on your monthly statement and send it in with your payment.
Visit your local GAINSCO Agent – FLINSCO.com – at one of our offices.