Progressive Auto Insurance

Progressive
In Florida, Progressive offers insurance for almost everyone…
In other words, if you put in your vehicle information and personal information in our Florida Progressive Quote engine, it almost always returns a quote. In our experience, 90% of the time that quote won't work for most Floridians because Progressive is looking for a certain type of client that fits its risk profile.
Speak to a live, licensed insurance agent for an instant quote: 888.307.1907
Company Overview
Progressive can be finicky when it comes to rates. For instance, I have an outstanding credit profile but a few tickets and they just don't price well for me.
Take me off the policy and just leave my kind, sweet wife and they will be very competitive in fact. Maybe I'm just not a great driver! Our agency specializes in the middle of the market to be honest because the top earners (the mysterious cabal that make up the 1%) are fought over by Allstate and State Farm.
76% of the country lives paycheck to paycheck (that was revealed in a study in 2013) and in Florida, you are in the unfortunate state that ranks fifth for the highest percent of people living paycheck to paycheck. Now, of course, the margin for error for this study is enormous as the study can't ask to see your savings account.
In any case, with only 1 out of 4 people likely to have enough money to change a tire, it becomes quite clear that as a transient state Florida has an enormous market for what we call non standard drivers or drivers without prior insurance. Flinsco has a special niche for this 76% of the country (well, Florida specifically) because we have contracts with the carriers most likely to offer affordable coverage to drivers that live paycheck to paycheck. We sometimes compete in the 24%, but its not as likely because rates change so frequently as people in the top 24% often find themselves back in the 76% and vice versa.
Progressive middles the market in Florida and will offer coverage to people with lower credit scores and/or even people with a checkered driving history but they specifically choose that market based on qualifications that we can't even predict. Everyone files their rates with the state of Florida so anyone can copy someone else's work which is quite common here in Florida with auto insurance companies copying each others rates but still the market doesn't change that much except at the top.
Part of the reason is there is literally no auto insurance company that also offers home insurance in Florida. Frequently, in other states packaging policies meant savings but Florida stays immune to that due to the hurricane issue.
The point being is, if you are interested in Progressive, call our toll free number 888.307.1907 or go to the Florida quote form and be adventurous.
The Progressive Group of Insurance Companies has always lived up to its name by being one step ahead of the insurance industry, and finding new and affordable insurance solutions. Progressive began in 1937 with the first drive-in claims office, became the first to introduce reduced rates for low-risk drivers, and then changed the insurance shopping experience by offering comparison rates on the Web. In Florida, however no one yet offers comparison rates on the web. We are the closest.
Discounts
The second you bind online, Progressive automatically adds an online quote discount.
In fact, the average discount is over 7%.** Sign your documents online, and you could save another $50.
That's two discounts already…and you're just getting started. More automatic discounts!
Progressive offer many more built-in car insurance discounts, including safe driver, pay-in-full, multi-car, continuous insurance, etc. Just get a free auto insurance quote, answer a few questions, and FLINSCO.com will automatically apply these discounts. You won't have to do or say anything else. And you can pretty quickly rack up hundreds in savings. Easy money.
Safe Driver
No tickets or accidents in the last three years? Fantastic. Discount!
Multi-car
Got a second car or live with someone else who drives? Another discount!
Toll Free:  888.307.1907
Local: 954.519.3443
Email: info@flinsco.com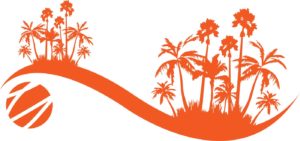 Get the right auto insurance for your budget, driving history, and vehicle now.
Call an agent at 888.307.1907. Quote and purchase coverage directly at FLINSCO.com