Tapco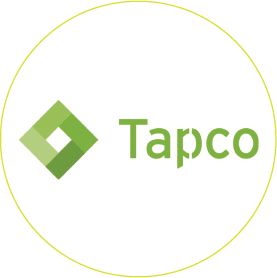 Tapco Underwriters, Inc.
Compare Homeowners Insurance plans at FLINSCO.com.
Local: 954.703.5146 • Toll Free: 800.218.0250
Email: home@flinsco.com
Company Overview
Tapco Underwriters, Inc. specializes in commercial and personal insurance products across the U.S. Notably an excess and surplus lines MGA, Tapco is a trusted carrier for clients in 29 states.
Headquartered in Burlington, North Carolina, their Florida office is located in Clearwater. Owned by parent company CRC Insurance Services, the company has earned a rating of "A-" from the Better Business Bureau.
Founded in 1983, Tapco offer efficient, basic, and helpful services to insure homeowners and businesses. Their quotes are offered through a simple online rater, which only takes five minutes to complete from entering your data to retrieving costs and policy options.
Tapco has in-house binding authority to write over 1,000 types of business through A-rated companies. Risks include all kinds of Property, General Liability, Inland Marine, Homeowners, Dwelling, Builders Risk, Contractors, Umbrella, and D&O, among other lines.
---
Ready to get Real with your Estate?
Call 800.218.0250 or review Home Insurance Quotes online for options from Tapco Underwriters.
---
Tapco Home Insurance Products
Homeowners Insurance
Tapco Insurance offers hard-to-place home insurance policies for houses, mobile homes, and modular units.
In many instances, real-estate-owned, estate-owned, bankruptcies and bank-owned options will also qualify for coverage.
Dwelling
Tapco Insurance also specializes in hard-to-place dwelling coverage policies for your four-walled fortress (house), modular, or mobile home.
Real-estate-owned, estate-owned, bankruptcies and bank-owned options are eligible as well in most cases.
Personal Liability
Personal Liability Insurance from Tapco is offered with limits up to $1M. Coverage includes medical payments, and if you need Golf Cart Liability, you can request an endorsement to update your policy accordingly.
Vacant Property/Builder's Risk
If you need vacant property coverage or builder's risk insurance, Tapco is your go-to. As one of the largest writers of these coverages in the nation, Tapco offers both programs for Residential and Commercial properties, including coastal exposures.
Earthquake
Earthquake coverage is available in various states from Tapco for those who need protection against catastrophic damages. As the fault lines and plates shift more rapidly, it is becoming ever more necessary to consider earthquake coverage.
Even if you live East of California, your home may be susceptible to earthquakes in the coming years. Tapco Insurance can help you keep your home and valuables safe when things get shaken up.
---
Tapco Homeowners Insurance Applications
Tapco Florida Homeowners HO8 Application (PDF)
Tapco Homeowners HO8 Application (PDF)
Tapco Florida Dwelling Fire Application (PDF)
Tapco Dwelling Fire Application (PDF)
Tapco Earthquake Application (PDF)
Tapco Vacant Builders Risk Application (PDF)
Tapco Condo Unit Application (PDF)
---
Important Tapco Customer Information
Contact Tapco Customer Service
Customer Service Phone: 800.334.5579
Hours of Operation:
8:30am – 5:00pm EST
Email Addresses
Payments & Account Services:
accountingdepartment@gotapco.com
All account services inquiries or requests including notice of financing, transfer of money requests, finance agreements, unearned commission payment receipts, refund requests and payment corrections.
Please Note: Premium Finance company inquiries should be directed to the specific premium finance company on the contract.
If the policy is financed through Prime Rate Premium Finance, please call 866-669-0937.
Cancellations:
Reinstatements:
TAPCO debit card inquiries:
Policy Documents/Photos
AFTER the account has been bound by a TAPCO Underwriter, please send all paperwork including applications, terrorism forms and any state required forms.
All photos of the risks that have been requested.
Report a Claim
Report a Claim by Phone: 800.334.5579
Claims Department Fax: 336.538.0094
Email Tapco Claims Department: claims@gotapco.com
Tapco Property Loss Notice (PDF)
Tapco General Liability Loss Notice (PDF)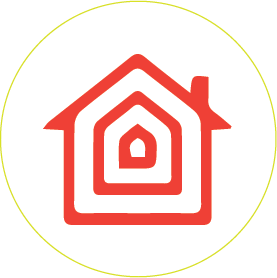 Call a FLINSCO.com Homeowners Agent at 800.218.0250.