Declarations Page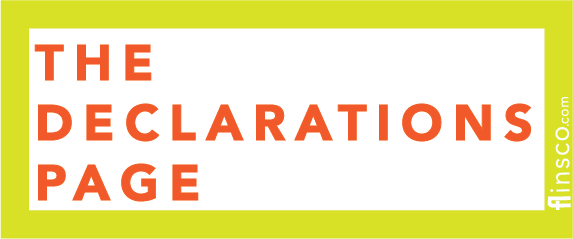 The Declarations Page is a document that accompanies all auto insurance policies.
It details the cost of your coverage, how much and what kinds of insurance you carry, discounts, and policy limits.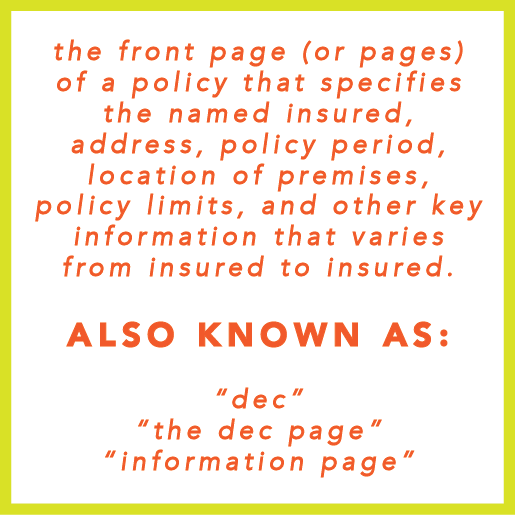 You can expect to receive a new declarations page each time you renew.
Renewal Periods typically take place every 6 months.
---
How to Read a Car Insurance Policy Declarations Page
Covered Vehicles
A listing of each vehicle included on your policy, with Year, Make, Model, VIN Number, and the Type of Car Insured.
Total Premium
This section displays how much you pay each month for coverage for all listed drivers on each vehicle.
Each car has its own premium amount. The total shows the amount for all cars insured on your plan.
Discounts
Discounts. Everyone appreciates a price break. Here on your declarations page, you can find where you receive any reductions in cost, whether that's a bundle with home insurance or a reward for safe driving.
Policy Period
Dates will be listed in this area to clarify when your coverage starts, renews, and ends, typically based on when you pay your bill. Policy periods are normally 6 months in duration and renew automatically if you pay on time and have an active payment plan set up.
Insured Drivers
A list of Named Insured Drivers on your policy, including yourself, your spouse, any family members or other designated individuals you list on your policy.
Coverage Types
This is a very important section to indicate what policies are included in your car insurance package.
Here, you'll find the run down of Bodily Injury Liability, Property Damage, Personal Injury Protection, Comprehensive and Collision, Medical Payments, Rental Reimbursement and any other plans you have purchased.
Coverage Limits
Each type of coverage will be listed here with its corresponding limit. For example, $100,000 per person, $300,000 per accident in Bodily Injury Liability or $5,000 per person in Medical Expenses.
Deductibles
Here you can find where your deductible is listed. That's the amount of money you need to pay personally before your insurer starts to pay for your post-accident messes.
Financing Details
You may also see lienholder and additional interest data shown on your dec page. This is crucial for anyone still paying for their automobile.
The name of your financial institution will show on the Lienholder section, along with a loan number and the bank's address.
---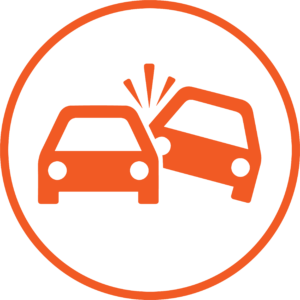 FLINSCO.com is ready to help you drive safely.
Drive calmly, with compliant coverage, affordability and ease.
Call 888.307.1907 or Email Sales@Flinsco.com.
---
References:
Allstate Insurance. "Auto Insurance Policy Declarations." AllState.com. https://www.allstate.com/auto-insurance/car-policy-declarations.aspx
Sigel, Zack. "Car Insurance Declarations Page." chevron_right, Policygenius, 23 July 2018, www.policygenius.com/auto-insurance/car-insurance-declarations-page/.