Seacoast

Seacoast Brokers
Need reliable, trustworthy assistance finding and learning about Home Insurance? You've found the right place at FLINSCO.com.
Local: 954.703.5146 • Toll Free: 800.218.0250
Email: home@flinsco.com
Company Overview
Seacoast Brokers has received a rating of A- from Better Business Bureau, as well as an "A" rating from A.M. Best for financial strength and stability. The carrier offers products in various states, including Florida and Georgia where FLINSCO.com sells Seacoast plans to homeowners.

Headquartered in Hilton Head Island, South Carolina, Seacoast also operates in multiple supporting branch offices throughout the country.

Founded in 1987, the Seacoast Brokers corporation originated in 1963 when it initially opened doors as a retail insurance company. Partnering with top rated insurance companies that offer catastrophe property products, Seacoast upholds relationships within the industry among other companies who specialize in personal lines markets. Seacoast designs, administers and manages surplus lines for homeowners. Products can be tailored to meet regulations and legal criteria depending on client needs.

Endorsements are available to customize plans to fit special circumstances. Seacoast is a subsidiary of DBH Global, Inc., and its goal is to serve as a source of coverage options for insurance agents who wish to connect their customer base with a selection of specialty home insurance products.

With an emphasis on attentive customer service and well-designed products, Seacoast is also there to support its insurance agents, adapting to the industry's constant changes by updating its coverage options regularly.

As a homeowner, you can have every confidence that Seacoast Brokers will protect your property sufficiently. FLINSCO.com only sells companies that we would buy for ourselves and our own homes, valuables, and families.

---
Seacoast Brokers Insurance Products
Seacoast offers Homeowners Insurance plans for any number of property and housing types. With a focus on those who live by the water, if you have a beachfront, lake, or resort home, you'll be in excellent hands with their specialty options.
The Hilton Head Island sensibility carries throughout Seacoast's products. Their policies are built for folks who enjoy long walks on the beach, picnics by the lake, country club memberships, and boat trips. Any waterfront properties and recreation are fair game for this insurer. They can cover a water damage claim!

Homeowners Insurance
Resort/Seasonal Properties
Lake
Mountain
Boating Areas
Golf, Tennis & Ski Resorts
Coastal Seashore
PC 1 – 10
Oceanside
Lakeside
Bayside
Riverside
---
Important Seacoast Brokers Customer Information
Contact Seacoast Brokers Customer Service
Customer Service Phone: 404.751.4400
Hours of Operation:
8:30am – 8:30pm EST
Monday – Friday
Pay Your Seacoast Brokers Bill
Pay Your Bill By Phone: 404.751.4400
Pay Your Seacoast Brokers Bill Online
Register Your Seacoast Brokers Policy Online
Payment Mailing Address:
Seacoast Brokers, LLC
PO Box 403134
Atlanta, GA 30384-3134
Overnight Mailing Address:
Bank of America – Lockbox Services
LB #403134
6000 Feldwood Road
College Park, GA 30349
Pay Online by Credit Card:
Seacoast Brokers accepts Visa, American Express, MasterCard and Discover (Fee applies) $4.95 flat fee – up to $175.00 – 2.85% – over $175
Pay Online By ACH:
Secured Provider (No fee) Payments by Mail
Make checks payable to:
Seacoast Brokers, LLC and mail to the appropriate address listed below.
Please do not send your payment directly to Seacoast Brokers in order to avoid delays in processing.
Report a Claim
Claims Department Phone: 404.751.4390
Claims Department Email: claimservices@tridentclaims.com
---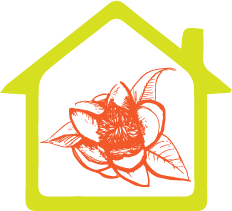 Homeowners Insurance plans from FLINSCO.com.