National General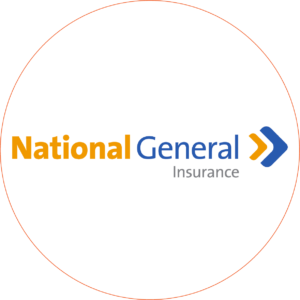 National General Insurance
FLINSCO.com is proud to offer coverage from National General Insurance Company (NGIC).
We sell their reputable policies all over Florida, with NGIC car insurance quotes available right here on our site.
National General Insurance has been one of our top carriers for many years at Florida Insurance Company. We highly recommend their coverage options, cost-effective pricing, customer service department, and claims handling.
Company Overview
National General Insurance Group sells Vehicle (Auto, Motorcycle, RV, Boat), Homeowners, and Small Business coverage in Florida, and across the United States.
Their products are backed by trustworthy service and strong financial standing. NGIC offers their clients support from a nationwide network of claims professionals and a claims hotline with representatives standing by 24 hours a day, 7 days per week, 365 days per year.
National General provides a high level of customer service and reliable, quality coverage, making it an easy recommendation for our team here at FLINSCO.com.
A perfect pairing, like a smooth ristretto espresso and sliver of dark chocolate, National General combines timely, accurate claims processing with affordable premium rates. Perhaps not as delicious and artisanal, yet a win-win nonetheless.
National General is one of the largest car insurance carriers in the nation, and offers property and casualty insurance plans for individuals and small businesses alike. "Dedicated to keeping your life moving"as NGIC states on its website, the carrier is committed to getting you back behind the wheel after a crash.
Auto insurance, RV coverage, homeowners plans, and more products are available through the National General brand. The carrier promises to offer superior service, listening cautiously, responding promptly, and returning you to your rightful spot in the driver's seat as soon as possible. Taking the time to treat you well while handling the details of your accidents are always top priorities at NGIC.
National General Insurance Products
National General Insurance plans are offered to all types of Florida Drivers, from teens to seniors and nonstandard drivers.
Their policies make it simple for you to have all the coverage you need to comply with State regulations and stay safe.
Uninsured and Underinsured Motorist Coverage
Important National General Customer Information
Report a Claim:
Phone: 800.468.3466
Customer Service Contact:
How did you purchase your current National General Insurance policy?
For FLINSCO.com Customers
Bought through an Independent or Local Agent  (FLINSCO.com)
877-468-3466
Monday – Friday 8:00 am to 6:00 pm
Closed Saturday and Sunday
If your policy starts with 200:
Direct Existing National General Customers
888-293-5108

Monday – Friday 8:00 am to 9:00 pm EST
Saturday 9:00 am to 7:00 pm EST
If your policy starts with CCA, COH, CAZ, or CTX:
888-859-1181
Monday – Friday 8:00 am to 8:00 pm EST
Closed Saturday and Sunday
If your policy starts with CNC: 
855-234-6270
Monday – Friday 8:00 am to 8:00 pm;
Closed Saturday and Sunday
---
Address Information
Correspondence:
National General Insurance
P.O. Box 3199
Winston-Salem, NC 27102-3199
Payments:
National General Insurance
P.O. Box 89431
Cleveland, OH 44101-6431
---
For Help with a Claim
To Check the Status of an Existing Claim
888-233-4575
To File a New Claim
800-325-1088
---
National General Underwriting Tips & Guidance
Acceptable Proof of Residency (All Channels)
The following items are considered acceptable proof of residency:
Note: Only one of the following items is required.
Land-based utility statement
(e.g., cable, gas, water, electric) dated within 2 – 3 months of policy effective date.
Note: Must be all pages of the bill; the first page only or a payment coupon alone is not acceptable.
Current homeowner or renter policy Declarations Page.
Property tax bill for the residence (not a vehicle).
In certain cases, such as a young driver living with parents, or other rare circumstances, the insured may not be able to produce one of the above forms.
In those unique cases one of the below items can be accepted:
Note: Only one of the following items is required.
Recent pay stub with sensitive information blacked out. 
(Dated within 2 – 3 months of policy effective date)
School record showing they are enrolled at a local school or university.
Unemployment stub/receipt with sensitive information blacked out.
Medicare or Medicaid statement or general state benefits (e.g., food stamps).
Military Identification including proof that the insured is stationed in state.
(e.g., document on government letterhead)
Underwriting Enhancements for National General Imperial Classic Personal Auto Policies in Florida
National General permits vehicle owners that do not live in the household and will not be on the policy to be listed as an excluded driver.
NG now accepts a notarized statement signed by the insured stating the insured's residency status if they can not produce other proof of residency.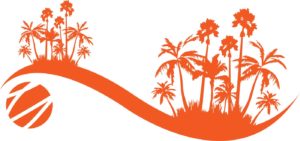 Get the right auto insurance for your budget, driving history, and vehicle now.
Call an agent at 888.307.1907. Quote and purchase coverage directly at FLINSCO.com