American Integrity Insurance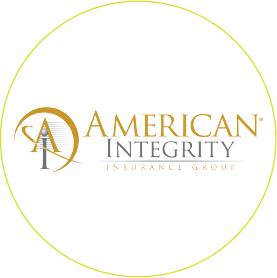 American Integrity Insurance Group
Compare Homeowners Insurance policies and quotes from the best carriers with FLINSCO.com.
Local: 954.703.5146 • Toll Free: 800.218.0250
Email: home@flinsco.com
Company Overview
Property insurance solutions "for Floridians, by Floridians" is the American Integrity mission, according to the carrier. Remember FUBU (For Us By Us) in the '90s? (Still a successful hip hop apparel line, yet I think we can all agree that its heyday was during the era of Wyclef and Biggie.) Well, American Integrity is like FUBU for Florida home insurance.
Getting the right coverage for your home, property and belongings will have you feeling fresh, so you can kick it old school, chilling out with homies on a sucker-free Sunday, broadcasting live from the crib in Miami or Daytona. (OK, enough nostalgic metaphors – on with the insurance company details.)
Formed fairly recently, in 2006, President and CEO Robert Ritchie created American Integrity in order to fill a gap in the market. Feeling that there were not enough good home insurance options in the State, Ritchie took action.
He set up American Integrity following the 2004 hurricane season. At this time, many carriers went out of business, stopped writing new business, and some national companies withdrew from Florida.
This left policyholders struggling to recover from major damages with no back up. "The name American Integrity Insurance was chosen because the business was founded during a time when the industry was overwhelmed with integrity issues," says Ritchie.
American Integrity offers standard and high-value homeowners insurance plans, condo insurance, and flood coverage. Additional plans include special coverages required for vacant homes, mobile homes, landlords, and seasonal.
---
Yes, of course you need home insurance!
Call a Home Insurance Agent at 800.218.0250 or compare plans and rates online for options from American Integrity.
---
American Integrity Insurance Products
Homeowners Insurance
High Valued Homes
Condominium Insurance
Rental or Vacant
Golf Cart
Flood
Umbrella
Small Boat
Cyber Coverage
Discounts
Additional Protection
---
Important American Integrity Insurance Customer Information
Contact American Integrity Customer Service
Customer Service Phone: 866-968-8390
Email: contact@aiicfl.com
Payment Mailing Address:
MSC #504
PO Box 830469
Birmingham, AL 35283
Report a Claim 24/7
Report a Claim by Phone: 866-277-9871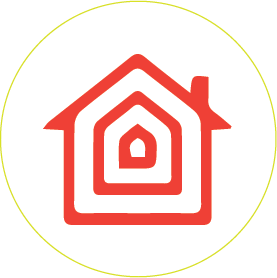 Contact a FLINSCO.com Homeowners Agent at 800.218.0250.
 We offer personalized, fast, and free home insurance quotes.