Anchor Insurance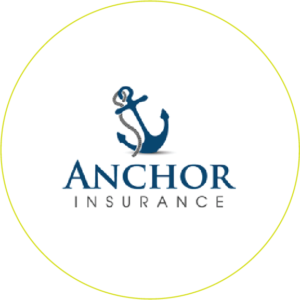 Anchor Insurance
Compare Homeowners Insurance policies and quotes from the best carriers with FLINSCO.com.
Local: 954.703.5146 • Toll Free: 800.218.0250
Email: home@flinsco.com
Company Overview
The Anchor Property & Casualty Insurance Company mission is to provide simple, stable, effective home insurance products for Floridians. Specializing in homeowners coverage across this beautiful yet high-risk state, Anchor has much experience and financial backing necessary to cover perils from wind to water damage.
Offering home insurance coverage in Florida, Louisiana, and Texas, Anchor is your resource for back up when issues arise under your beloved roof or on your precious property.
Earning the prestigious rating of A for "Exceptional" Financial Stability from Demotech, Inc., the nation's primary resource for vetting insurance companies on quality, claims, and reinsurance.
Anchor Property & Casualty Insurance Company is knowledgable in the high risk market. It has been covering homes in Florida from catastrophic damage for over a century. Hurricanes, tropical storms, wind, rain, flood, fire, theft are no obstacle. Anchor has you covered.
---
We see you, new homeowner! Shop less, live more.
Secure a policy quickly with FLINSCO.com.
Call 800.218.0250 or compare plans and rates online for options from Anchor Insurance.
---
Anchor Insurance Products
Homeowners Insurance
Homeowners coverage from Anchor Insurance provides relief from bad weather, fire, natural disasters, and unexpected issues such as plumbing and electrical issues, vandalism and theft. The structure of your home, which includes the roof and walls, and the contents inside of it are protected under your policy. Additionally, your property and its contents are insured. This may include patios, gazebos, fencing, pools, and garages on your property.
High Valued Homes
High Value Home Insurance from Anchor is available for those who live in specialty homes, historical buildings, waterfront residences, and mansions that have extra odd and ends to cover. Perhaps you have the good fortune of living in a lovely historical villa along A1A, and each spindle on your 5 wrought iron, spiral staircases each need to be covered for you to truly get a good night's rest. That's where a high value homeowners policy can come of use.
Condominium Insurance
Condo-Unit Owners Insurance plans are a necessity for those who live in condominiums. While the condo association does cover myriad perils on its own, you are responsible for insuring your own items and property. Condo owners policies cover counters and floors as well.
Renters Insurance
Renters Insurance from Anchor covers your belongings from damage. This includes articles such as furnishings, tech gear, clothes, jewelry, art, and other valuable items.
Dwelling Fire
Dwelling Fire coverage is offered to those who rent out their homes to others and want to protect it against fire damage. It's an affordable addition to your homeowners policy that will certainly come of use when fires from natural or personal causes arise.
Equipment Breakdown
Protecting your home from issues that take place when appliances and systems fail is essential. Equipment Breakdown coverage offers protection for electrical and mechanical systems like heating, cooling, security systems, televisions, computers, and other electronics when wear and tear prevents your stuff from functioning properly.
Business Owners Policy
Business Owners Policies are also available from Anchor Insurance. If you are a small business owner in Florida, you will need a commercial property policy to protect everything you've worked so hard to create.
The Anchor BOP includes coverage for business personal property, business income (extra expense), buildings, general liability, and medical payments.
---
Important Anchor Insurance Customer Information
Contact Anchor Insurance Customer Service
Customer Service Phone: 877.382.9169
Online Customer Service Contact Form
Mailing Address:
P.O. Box 40950
St. Petersburg, FL 33743
Report a Claim 24/7
Report a Claim by Phone: 844.365.5588
Claims Department Email: Claims@RelyOnAnchor.com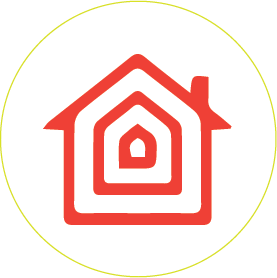 Contact a FLINSCO.com Homeowners Agent at 800.218.0250.
Receive your custom home insurance quotes from every single company in Florida.