Cypress Property & Casualty Insurance Group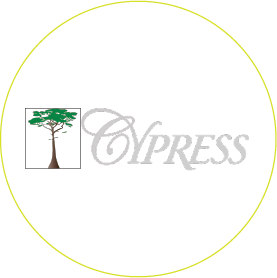 Cypress Property & Casualty Insurance
Looking for Homeowners Insurance?
Compare Quotes with FLINSCO.com. Let us help you take the next step.
Local: 954.703.5146 • Toll Free: 800.218.0250
Email: home@flinsco.com
---
Company Overview
FLINSCO.com is your insider to Homeowners coverage from Cypress Insurance.
Start with a free, no-obligation quote, then talk to an agent by phone or email if you have any questions whatsoever. 
Started in 1999, Cypress Property & Casualty Insurance Company offers affordable policies to help cover individuals and businesses who own property in Florida. Over the past ten years, during an onslaught of catastrophic events impacting the State, Cypress Property & Casualty has been a reliable resource for resolving claims, restoring homes and businesses after unprecedented damage.
The carrier was purchased and revamped in 2014 by an investment group aiming to provide quality Florida insurance products. The company's purchase was spearheaded by reinsurance executives Enda McDonnell, Joe King, and Adrian Ryan. Presently, operations and strategic direction are still managed by McDonnell and King.
Cypress Property & Casualty offers coverage for homeowners, business owners, condominium owners, renters, and landlords in Florida and Texas. With a headquarters in Jacksonville, Florida, their staff of over 100 knowledgable professionals know the market in our home state exceptionally well.
Cypress Property & Casualty is committed to offering fair, expeditious, worry-free claims handling. Underwriting is executed with attention to detail, following the company guidelines to help you secure and maintain coverage. Customer service is top priority, making certain that client needs are met.
A strong reinsurance program backs the Cypress family of products, offering a large pool of reserves to cover claims when disaster strikes.
Rated "A" or Exceptional by Demotech for Financial Stability, Cypress Property & Casualty is given one of the strongest grades in the industry. This rating means that the company maintains positive surplus relative to policyholders, an acceptable degree of financial leverage, reasonable loss and loss adjustment expense reserves, realistic pricing, and liquidity of invested assets.
---
Our custom home insurance quotes are always free, fast, and fair.
Call a licensed agent at 800.218.0250 or check your own rates online.
---
Cypress Property & Casualty Products
Homeowners Insurance
Dwelling, loss of use, liability, and personal property are included on your Cypress Property & Casualty standard home insurance policy.
Need more coverage? Cypress Property & Casualty also offers coverage enhancements including personal property coverage, service line coverage, and home systems protection for homeowners.
Liability coverage in your homeowners plan pays the damages awarded to the other person when you're at fault for injury or property damage. This coverage also helps pay for a lawyer to represent you for those perils.
Condominium Insurance
Whether you own or rent your condo, Cypress is prepared to help you cover your paradise within the high rise. Dwelling, personal property, loss of use, medical payments, and liability are included in a standard condominium insurance plan.
Add-on coverage options include:
Unit-Owners Coverage
Increased Loss Assessment
Replacement Cost for Personal Property
Scheduled Personal Property
Special Personal Property
Equipment Breakdown
Dog and other Animal Liability
Personal Injury
Water Back Up
Identity Theft Expense Coverage
Ordinance or Law
Sinkhole Loss Coverage
Renters Insurance
Renters insurance is a very important addition to your month-to-month agreement or annual lease contract. It covers your valuables and makes sure your items are protected from damage and theft.
You have a right to protect your belongings in the space you're renting, even if you are not a homeowner. For an affordable rate, Cypress can help you rent with ease by insuring your personal property, including loss of use and liability coverage.
Commercial General Liability Coverage
Cypress Property & Casualty offers strong, reliable coverage for large and small Commercial clients. Comprehensive coverage is available with limits up to $1 Million or $2 Million. Additional insured options are offered for form CG 2010, CG 2037 and Waiver of Subrogation. The Omnibus endorsement combines all three endorsements.
An Owners and Contractors Protective Policy is also offered as a stand-alone plan to cover the named insured's bodily injury and property damage liability caused by an independent contractor, whether in part or in full.
Cypress also sells Inland Marine Coverage for business owners in Florida, as we all know that the state is surrounded by water and people who love to play in it! Celebrate climate change with a boat and a great policy to back it up. Contractors' equipment, installation floater, and contractors' tools coverage are options for Inland Marine.
More than 50 different types of industries can rely on Cypress for commercial liability. Cypress offers plans for companies such as:
Landscape and Lawn Care
Carpet Cleaning
A/C Systems
Electrical
Painting
Carpentry
Tile, Stone, and Marble
Janitorial
Handyperson
---
Important Cypress Property & Casualty Customer Information
Contact Cypress Property & Casualty Customer Service
Customer Service Phone: 877.560.5224
8:00am – 6:00pm EST
Service Your Cypress Policy Online
Report a Claim 24/7
Report a Claim by Phone: 877.560.5224 Option 1
Email: newclaim@cypressig.com
Fax: 904.239.5277
---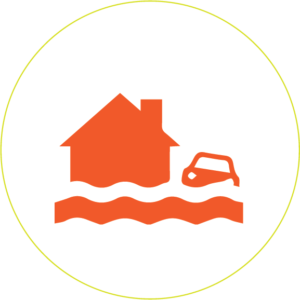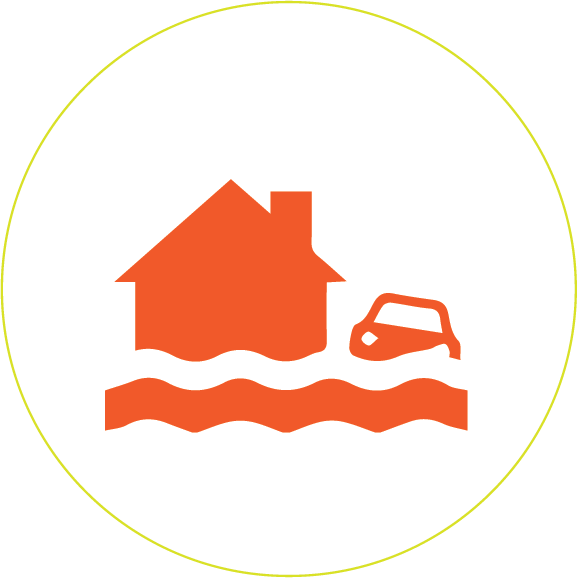 Insure your Home with the Best.
Call a FLINSCO.com Home Insurance Agent at 800.218.0250.