Commercial Insurance 101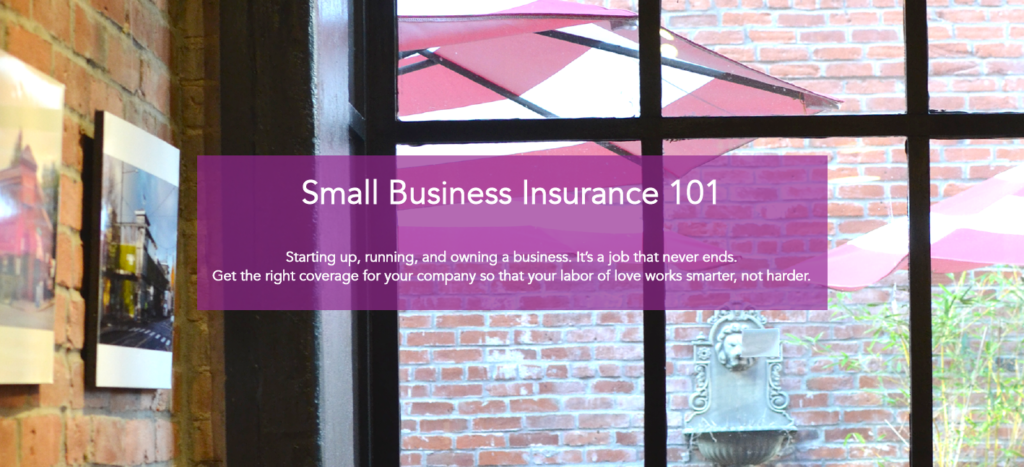 Businesses of any scale need solid financial backing regardless of the industry. From tech start-ups to healthcare to apparel, the right coverage is necessary to protect inventory, a storefront or office space, equipment, supplies, furniture, plants, employees, company vehicles – and wow – that all adds up!
Insurers typically bundle several types of coverage together as one contract for small commercial plans. The standard policy type is a Business Owner's Policy (BOP), which covers all major property and liability risks. BOPs usually also cover extra items that small businesses need to operate smoothly, such as business income insurance, also referred to as business interruption insurance.
Foundational Business Insurance Plans
Property Coverage
Commercial Property Insurance helps pay for perils such as theft, fire, and other losses experienced by your business. Small Business Property Insurance plans cover personal property like furniture, inventory, raw materials, computers, machinery, and other items that help run the business properly. It may also cover equipment breakdown, debris removal, water damage, and certain other losses.
Only small to medium-sized companies can purchase a BOP once eligibility is determined. Insurers consider certain factors like the number of employees, the size of the premises, the required liability limits, the type of business, and the amount of offsite activity.
The cost of coverage, or premium, is determined by the above factors as well as the business location, construction of the building, fire risks, financial standing, and security features.
Liability Insurance
Any business can be subject to a legal battle. You want to make sure that your company has the necessary coverage in the event that you get sued.
Own a yoga studio and want to stay safe in the event of a student injury? Have a bike shop and need to protect your new carbon fibre frames from jolly-yet-clumsy brewpub goers? Any fun and games can result in injury or damaged inventory – from bars to cafes to day cares!
A claimant can emerge asking to reimburse them for harm as a result of a defective product, an issue with services provided, created a dangerous environment, or disregard for another person's property. In these types of events, liability coverage will cover damages for which the company is found liable, up to the policy limits, in addition to legal representation expenses.
Commercial Auto Insurance
If your business has a sleek boxy delivery van or a microscopic promotional electric 2-seater, they will need special coverage. Owning a business automobile requires the right coverage. Commercial car insurance plans pay for expenses to third parties resulting from physical injury or property damage up to the policy limits.
Workers Compensation Insurance
Commercial coverage is set apart from personal lines by Workers Compensation, a required policy in all states except Texas, that pays for medical care if an employee is hurt on the job. Some lost wages are also replaced by Workers Compensation plans for an employee who is injured during the course of employment, no matter who is at fault for the injury.
If a worker dies on the job, or as a result of injuries sustained while working, coverage offers compensation to the family of the deceased. Very small businesses do not often require workers compensation, yet will need to ramp up the amount of Liability and Property Insurance carried.
We will continue to add to this section with tips, information, basics, and insights for your Small Business to thrive and stay protected.
In the interim, if you have any questions, are ready to receive your complementary insurance quotes for your company, or need to simply pick up a policy and get back to business, Call FLINSCO.com!
The FLINSCO.com Commercial Insurance Department can be reached at: 888.668.8398
Email: Rhonda@flinsco.com
References:
"Small Business Insurance Basics." Insurance Information Institute, www.iii.org/article/small-business-insurance-basics.