Velocity Risk Underwriters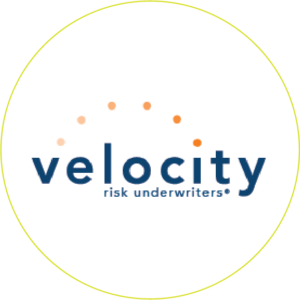 Velocity Risk Underwriters
Find the best Homeowners Insurance options. Free, Fast Quotes from FLINSCO.com.
Local: 954.703.5146 • Toll Free: 800.218.0250
Email: home@flinsco.com
Company Overview
FLINSCO.com makes it simple to buy and service a home insurance policy. Protect your house, property, and valuables and never leave any stone on your grounds unturned or uncovered. 
Velocity Risk Underwriters is dedicated to insuring coastal properties throughout Florida, with strong backing from trusted in-house underwriters. Velocity's carriers maintain an "A" rating from A.M. Best for financial strength, and focus on mono-line property exposure.
Velocity holds the belief that all homeowners with seaside investments should keep their properties as safe as they are fun, beautiful, tranquil shelters to offer solace and respite. When turmoil arises and damage strikes your home, it is imperative to have your recovery plan in order. Your home insurance policy from Velocity will do just that.
Velocity offers specialized services for coastal and earthquake risk, as well as unique access to catastrophe expertise and capital resources. Claims service is also highly recommended, with 24/7 assistance available from experienced professionals waiting to help you resolve the issue.
The company is expanding, with plans to roll out optional Dwelling Fire policies, a comprehensive Homeowners Insurance Policy in all states they serve, and also Commercial Lines.
---
Our custom home insurance quotes are always free, fast, and fair.
Call a licensed agent at 800.218.0250 or check your own rates online.
---
Velocity Risk Products
Velocity offers coverage for Homeowners, Condos, Renters, and Small and Large Businesses.
Homeowners Insurance
Covered Perils under your Velocity Homeowners policy include Fire, Lightning, Wind Damage, Liability, Hurricanes, Earthquakes, and Theft. This insurance will protect the physical structure of your home including but not limits to walls, roofing, floors and cabinets.
Other Structures coverage is also included, helping pay for any damage to your garage, shed, tiny home, gazebo, or other buildings on your land.
Personal Property such as furniture, clothing, electronics, art, collectibles, and other valuable items is also covered if there is damage done to these items, or if they are stolen from your home. If damage to your personal property occurs away from your home, some coverage is also available under your Velocity policy.
Liability is included in your Home Insurance policy for injury caused to another person on your property, or if you are responsible for damages done to someone else's property.
---
Important Velocity Customer Information
Contact Velocity Customer Service
Email: info@velocityrisk.com
Homeowners Department Phone: (844) 878-7529
Small Commercial Department Phone: (844) 878-1267
Corporate Office Address:
Velocity Risk Underwriters, LLC
20 Burton Hills Blvd
Suite 350
Nashville, TN 37215
Service Your Velocity Risk Policy Online
Register Your Velocity Risk Policy Online
Report a Claim 24/7
Report a Claim by Phone: (844) 878-2567
Claims Reporting Online

Ready to Protect Your Investment?
Contact Our Licensed Home Insurance Experts at 800.218.0250.
We offer free, fast insurance quotes tailored to your needs.