Flinsco.com Daytona

FLINSCO.com Daytona Beach
---
Call us Locally at 386.761.5840 or Toll Free at 888.307.1907.
Come in for a consultation to review your needs.
Email us, or shop online. 
Hours of Operation:
Monday – Friday • 9am – 7pm
Saturday & Sunday • 9am – 5pm
---
North Florida Insurance plans and coverage.
Research, Quote, Buy, and Service Insurance Coverage at your Local Daytona & New Smyrna Beach Property & Casualty Agency. Our North Florida office is fully staffed and licensed to sell all types of insurance in Florida. Our Agency specializes in Personal Auto, Homeowners, and Small Business Insurance coverage.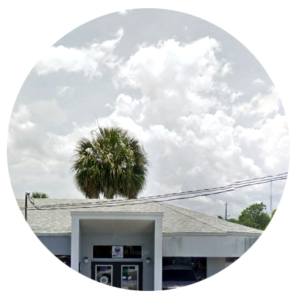 ---
History of FLINSCO.com Daytona Beach
In 2013, Jerry Schelten's Agency merged with Reed Wade Agency, in order to offer widest range of coverage available in North Florida. It was then purchased by Florida First Insurance Agency in 2018.
We are proud to have served the Daytona, Florida region for more than 30 years. Our retail office is still conveniently located on Ridgewood Avenue.
In 2018, Florida First Insurance Agency was rebranded to Flinsco.com, including our Daytona location!
Now, it's easier for Daytona drivers, homeowners and business professionals to access in-store and online insurance services.
---
Why Choose Flinsco.com Daytona?
All Insurance Types Offered – 30+ Companies Available!
Allow our agents' experience and expertise to resolve nearly any insurance need you or your business may have. We also accept requests for appointments outside of our typical business hours to best serve our clients.
Our rates cannot be beaten by any other agency in the State of Florida. We offer the same great policies from carriers such as Infinity, National General, Travelers and at the costs determined by the Department of Insurance.
We have some of the best insurance packages around, and we are committed to ensuring our clients get quality insurance services. Our team knows how valuable it is to obtain insurance, so we will help you get the right plan that works best for you.
---
Our Specialties

Auto Insurance
(Motorcycles, RVs, Cars)
Homeowners Insurance
(Flood, Property, Umbrella Liability, Wind)
Commercial Insurance
(Contractors, Business Owners, Liability, Auto)
---