Burns & Wilcox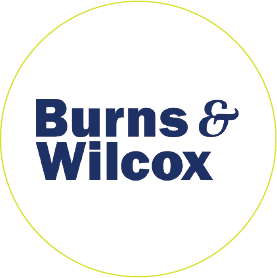 Burns & Wilcox Insurance Company
Compare Homeowners Insurance plans and rates right here at FLINSCO.com.
Local: 954.703.5146 • Toll Free: 800.218.0250
Email: home@flinsco.com
Company Overview
FLINSCO.com offers a complete selection of Home Insurance products from Burns & Wilcox.
Burns & Wilcox specializes in excess and surplus insurance products, ranging from Large and Small Commercial to Professional to Personal. Specialty lines are their niche, and they offer coverage for all your vehicles, valuables and types of property.
The company got its start in 1969 as a wholesaler of Specialty Insurance products. Founded by Herbert W. Kaufman, Burns & Wilcox intended to give agents and brokers access to various insurance markets. The company wanted to make it possible to accommodate specialty risks.
Kaufman's son and heir, Alan Jay Kaufman took over the company upon Herbert Kaufman's passing. Today, he is the Chairman, President, and CEO, helping to operate 50 offices across North America and a staff of more than 1,600 employees.
Founded on the tenets of strong market relationships, Burns & Wilcox upholds contracts with partners and clients that blossomed over 25 years ago. The carrier continues to form lasting partnerships that prove mutually profitable.
With more than $1 billion in premium per year, Burns & Wilcox make placing the world's most sophisticated and elaborate risks a reality. Verticals include Environmental, Recreation, High Net Worth, Professional, Excess Casualty, Marine, and Transportation. Highly customized and specialized global insurance solutions are possible with Burns & Wilcox.
---
Burns & Wilcox Insurance Products
From the looks of it, Burns & Wilcox offer more specialty insurance plans for individuals and businesses than almost any other carrier. They also provide coverage enhancements and specialty policies for just about every valuable item and variable peril imaginable.
Available Coverages
Homeowners & Dwelling Insurance
Personal Liability and Umbrella coverage is offered through in-house underwriters. Personal Cyber Coverage on primary homes is included, as well as water backup, replacement cost for contents, and limited mold endorsements.
Target classes include homeowners with financial instability, lower value and high value homes, homes with minor maintenance issues, claims histories, and those under construction and renovation, unsupported secondary homes, secondary rental properties, homes located in protection class 9-10, and homes in brush, wind and earthquake zones. Private clients can also apply for personal articles floater and personal umbrella coverages. So customizable.
Condominium Unit
Condominium coverage from Burns & Wilcox includes property limits up to $100,000, contents coverage up to $200,000, and liability up to $100,000.
Personal umbrella limits up to $10 Million, medical payments up to $5,000, and replacement cost on contents are also offered to condo owners. You can also add credits for alarm systems.
Course of Construction
Course of Construction coverage can insure your personal property while it's in the works. Off-site storage locations and in-transit coverage is also available.
Primary and Excess Flood
Flood coverage is critical for coastal homeowners in Georgia and Florida, and even for those who live inland. Offering Private Market and National Flood Insurance Program (NFIP) options, Burns & Wilcox makes it possible to rebound from rising tide with minimal time and effort. Residential buildings coverage up to $250,000 and residential contents coverage up to $100,000 are offered through their NFIP plans.
Renters
Rental coverage is a quick, inexpensive option for those who do not own their residence, yet still want to protect their belongings and spaces. HO4 coverage from Burns & Wilcox can help mitigate the costs of replacing or repairing personal belongings, and liability for events in which you are sued, found negligent, or liable.
Wind
Excess wind coverage is growing in popularity as storm season becomes more ravaging each year. With tropical storms escalating into hurricanes, high winds of 70 MPH or greater are commonplace for months out of each year on the Atlantic Coast.
Protect your home with coastal dwellings coverage up to $500,000, or up to $300,000 if you're inland. Coverage is also offered to Condo owners and tenant-occupied homes up to $20,000.
Difference in Conditions
Difference in Conditions, also known as the All-Risk policy, can include certain perils excluded from other plans, and can offer extra protection for those who live in flood zones, or require other supplemental coverage. A DIC plan is customized to fit your needs based on any holes you need filled.
---
Important Burns & Wilcox Customer Information
Contact Burns & Wilcox Customer Service
Customer Service Phone: (770) 650-7511
Atlanta Office Email: atlanta.submissions@burns-wilcox.com
Mailing Address:
2325 Lakeview Parkway, Suite 500
Alpharetta, Georgia 30009
---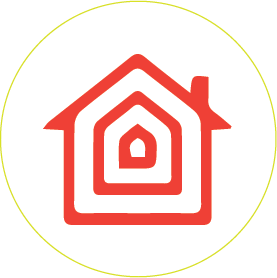 Call on the FLINSCO.com Homeowners Department: 800.218.0250