AmWINS Specialty Auto Insurance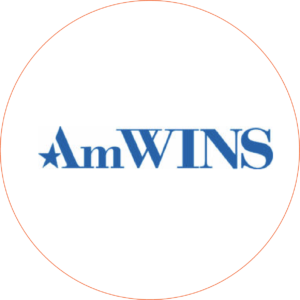 AmWINS Specialty Auto
AmWINS is one of FLINSCO.com's top choices for auto insurance coverage in Florida. We offer a variety of products from their portfolio, including Liability, Comprehensive and Collision.
Get a quote online or call one of our expert agents at 888.307.1907 to find out how much you can save by reviewing and changing your policy today!
Company History
AmWINS Specialty Auto Insurance is a branch of AmWINS Group, Inc., which is one of the top specialty insurance brokers in the United States. As a FLINSCO.com customer, that means you can trust AmWINS to offer affordable, reliable coverage for your vehicle, irregardless of your driving history or any traffic offenses.
We utilize AmWINS as a carrier for Floridians with DUI, SR-22, FR-44 and bad credit, among other obstacles that qualify drivers as "nonstandard".
AmWINS Group, Inc. is expanding and offering a wider range of products as the years progress. As of 2018, the company wrote more than $15.3 billion in premium, and runs hundreds of operating companies throughout the nation. AmWINS is a fair company, and appreciates the agents it appoints. To demonstrate its integrity, none of the AmWINS operating companies compete with AmWINS independent agency partners.
AmWINS Specialty Auto offers a number of programs to accommodate its customers, including flexible terms and various discount options. As mentioned, the company does work with nonstandard drivers, accepting different kinds of licenses and even no license at all.
Customer service is a high priority at AmWINS. You can trust that your claims will be processed in a timely manner, your premium billing matters are addressed clearly and promptly, and any additional issues that arise can be handled with quick, professional support.
One of the highlights of being an AmWINS auto insurance customer is that your payments are actually put to good use! The company prides itself on community involvement by participating in charitable events, encouraging staff to volunteer and otherwise being sure to give back.
---
AmWINS Auto Insurance Products
When you purchase coverage from AmWINS in Florida, you have access to great discounts, amenities, and fair treatment regardless of your driving record. You also have low down payments available at 17 percent, a 24/7 online system for checking up on your insurance plan, online endorsements, SR-22, paperless billing and correspondence, non-credit scored, text and email billing notifications, and new business issuance with declarations page and ID cards.
Policy Term:
Semi-Annual
Policy Types:
Liability Only
Optional Bodily Injury Liability
Comprehensive
Collision
Policy Limits:
Property Damage $10,000
Personal Injury Protection $10,000
Bodily Injury $10,000/$20,000
OTC/Collision – Several deductible options available
Discounts Offered:
Prior coverage
EFT/Auto Pay
Vehicle safety features
Accident prevention
Multiple vehicles
Homeowner
Purchased outright
License Type:
Florida Drivers License
International License
Foreign License
Mexico Voter ID
Matricula
---
Important AmWINS Client Links
AmWINS Claims Assistance Department
800.993.3226
Monday – Friday
9:00 AM – 7:00 PM EST
Phone: 800.856.0191
Fax: 800.856.2746
Email: customerservice@amwinsauto.com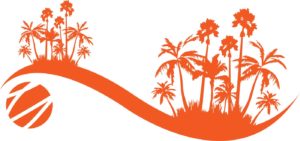 Need reliable, affordable auto insurance today?
Call an agent at 888.307.1907 or bind your own policy online at FLINSCO.com.