Bass Underwriters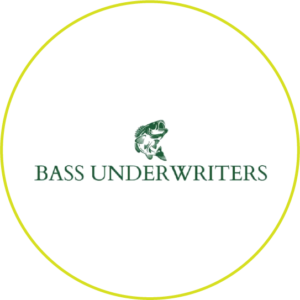 Bass Underwriters
Receive a custom quote for your Small Business with help from FLINSCO.com.
Toll Free: 888.668.8398
Email: rhonda@flinsco.com
Company Overview
Established in 1994, Bass Underwriters offers multi-state risks, writing both personal and commercial lines. Products include commercial transportation, commercial casualty, target and commercial package programs, specialty lines, and general liability.
Bass Underwriters are a Managing General Agency offering specialty products with a high level of quality service. Building relationships with independent agents is a top priority, offering tools and critical facilities for agents to serve customers with top level insurance products and a strong commitment to service.
The company has an A+ rating from Better Business Bureau and works with only "A" or better rated companies. Bass Underwriters staffs approximately 120 employees and has in-house binding authority.
---
Bass Underwriters Small Business Insurance Products
Commercial Property Insurance
Florida Wind Capacity
Wind Coverage
Apartments, Condos, Hotel-Motels
Builders Risk
CAT Exposures
Hard to Place Inland Marine
Difficult Classes
High Values
Catastrophic
Vacant Buildings
Large Habitational Schedules
Coastal Property
Contractors Equipment Schedules
Manufacture/Distribution of Chemicals
Construction
Contractors, Artisan, Non-Artisan
Day Cares
Frequency (Owners, Lessors, Tenants)
Offices
Restaurants, Bars, Taverns
General Contractors
Special Events
Mercantile Risks
Clubs
Vacant Buildings
Chemical Risks
Auto Service Stations
Excess and Umbrella
---
Important Bass Underwriters Customer Information
Contact Bass Underwriters
Toll Free Phone: (888) 540-5935
Local Phone: (954) 473-4488
Fax: (954) 316-3100
Corporate Office Mailing Address
6951 West Sunrise Boulevard, Plantation, FL 33313
Claims Reporting
Claims Department Email: claims@bassuw.com
Claims Department Fax: (954) 316-3128
Acord Property Loss Form (PDF)
General Liability Loss Form (PDF)
---


Get a Commercial Insurance Quote from Flinsco.com.