Federated National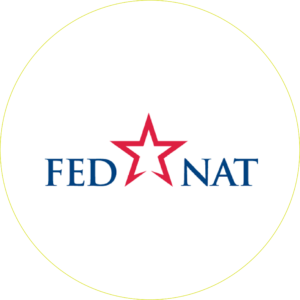 Federated National Insurance Group
You have landed in the right place for Homeowners Quotes at FLINSCO.com.
Local: 954.703.5146 • Toll Free: 800.218.0250
Email: home@flinsco.com
Company Overview
Federated National is a home insurance company with excellent ratings for service and financial strength, including an "A" for Exceptional Financial Stability from Demotech. The Better Business Bureau (BBB) gives Fed Nat an A+. As of Q3 2018, their financial filings showed $891M in assets.
Home Insurance Policies from FedNat are underwritten by SageSure Insurance Managers. The company specializes in homeowners plans, high value home insurance, flood insurance, condominium coverage, renters insurance, and umbrella liability. Policies are available in Alabama, Florida, Louisiana, South Carolina and Texas.
FLINSCO.com sells insurance products from Federated National ranging from flood to dwelling to high value home insurance. 
---
Our custom home insurance quotes are always free, fast, and fair.
Call a licensed agent at 800.218.0250 or check your own rates online.
---
History of Federated National
Calling itself FedNat for short, Federated National offers home insurance products primarily in our home state of Florida, right near our FLINSCO.com Fort Lauderdale location! Also available to consumers in Alabama, South Carolina, Texas, and Louisiana, Fed Nat clearly has a knack for protecting coastal areas prone to catastrophic damage.
In 1992, Fed Nat was founded in Florida. The company prides itself on top level customer service and affordably priced policy options for Southern homeowners.
Each state where Federated National sells its products has been subject to major hurricanes, oil spills, tropical storms, floods and other disasters. Destroying homes and property and resulting in costly damages, homeowners in these states should value the importance of having the right coverage. All the more reason to have a trustworthy carrier to keep your investments safe and sound.
Underwriting multi-peril, federal flood, dwelling fire, and additional policies, FedNat affiliated companies are licensed and have the facilities to market and underwrite other insurance companies' lines of business, and also process and adjust claims for third party insurers.
Claims processing is a breeze for Federated National customers, with access to fair, fast, customized claims service. The company's timely claims department has paid in excess of more than $2.9 billion in claims.
Expanding its reach and product selection, Monarch National is a newer branch of the company offering Florida Property Insurance. Monarch National provides complete HO-3 and HO-6 multi-peril insurance options for homeowners in Florida. Its commitment to reasonable pricing and efficient, thorough claims handling speaks to the FedNat family of companies and its consistent level of quality and fairness in service, claims, and pricing.
Federated National Holding Company and Federated National Insurance Company have operated respectively since 1992 until 2018, now going by FedNat Holding Company and FedNat Insurance Company. Additional operations included American Vehicle Insurance Company, which was acquired by FedNat Insurance Company in 2011.
Giving back to the community, FedNat is responsible and caring when it comes to spreading the wealth. The company contributes actively to numerous organizations, including Step Up for Students, helping kids identify their best fit for education and connecting lower income families with the options to carry them out. FedNat also gives to the American Cancer Society, Toys for Tots, Feeding South Florida, Habitat for Humanity, Ronald McDonald House Charities, and the Susan G. Komen Breast Cancer Fund.
---
Important Federated National Customer Information
Contact Federated National Customer Service
Phone: (800) 293-2532
Monday – Friday
8:00 am – 6:00 pm Eastern Time
Saturday from 9:00 am – 3:00 pm Eastern Time
Report a Claim 24/7
Report a Claim by Phone: (954) 308-1200 option 2
Claims Reporting Online

Contact our Licensed Home Insurance Agents at 800.218.0250.
Get a free, customized homeowners insurance quote to suit your needs.