United Auto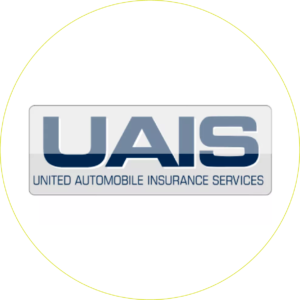 FLINSCO.com is the best resource for all your insurance needs. Shop Online, by Phone, or Come Visit!
Local: 954.519.3443 • Toll Free: 888.307.1907 
Email: info@flinsco.com
FLINSCO.com is a proud seller of United Auto products in Florida and Georgia.
Read on to find out why you should trust them as your automobile insurer, and get a quote to check your rates all at the same time!
United Automobile Insurance Company Overview
United Automobile Insurance Company is a multi-state insurer offering a variety of insurance policy types and services. From liability and roadside assistance, to commercial auto insurance coverage, United has your back when you hit the road.
United Automobile Insurance Company was founded and incorporated in 1989 in our home state of Florida. Setting up shop in Miami Gardens, the company's aim was to offer a high quality and cost effective insurance product to nonstandard auto insurance customers.
Family owned and operated, UAIC is now one of the largest privately held property and casualty insurers in the nation.
Back in 1998, Illinois and Florida were the first two states where UAIC began its operations. Now, UAIC provides auto insurance in multiple states, including Arizona, Arkansas, Florida, Georgia, Illinois, Indiana, Mississippi, Nevada, Oklahoma, South Carolina, Texas, and Utah.
UAIC maintains its commitment to serving the needs of its agents and customers with the utmost in quality of service, offering timely, fair claims processing, and ensuring that all is accurate and diligently underwritten.
UAIC continues to invest in personnel and technology to truly establish the most streamlined, professional, and user-friendly experience in the industry.
The company claims to be the market leader in each state where they offer products, and are a great resource for nonstandard auto insurance shoppers.
UAIC is headquartered in Miami, Florida, and holds a Better Business Bureau rating of A+. Unfortunately, A.M. Best has not rated United Auto for several years for financial strength.
---
Important United Auto Customer Information
Contact United Customer Service
Phone: 305.940.5022
Monday – Friday 8:00 am – 6:00 pm EST
Mailing Address: PO Box 694140, Miami, FL 33269-1140
Report a Claim
Phone: 305.940.7299
Monday – Friday 8:00 am – 6:00 pm EST
Mailing Address: PO Box 694120, Miami, FL 33269-1120
24/7 Automated Policy Status and Payments
Phone: 888.987.8242