St. Johns Insurance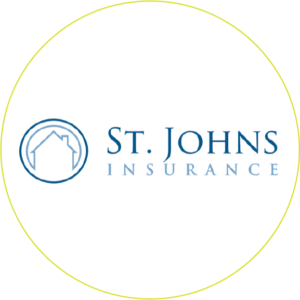 St. Johns Insurance Company
FLINSCO.com is the best resource for Home Insurance Quotes on the web.
We work hard to find you the top carriers, lowest prices and most coverage for your money.
Local: 954.703.5146 • Toll Free: 800.218.0250
Email: home@flinsco.com
Company Overview
Based in Orlando, St. Johns Insurance Company is a property and casualty insurer with specialties in Homeowners, Condo, Landlord and Personal Umbrella Coverages. Always refreshing to have a 21st century approach, the company makes it easy to service your policy with online access available for claims reporting, bill payment, customer and agent services.
St. Johns Insurance Company is a privately held insurer with products offered in Florida and South Carolina. Rated "A" by Demotech for Exceptional Financial Strength, they are reliable and affordable. With options for different needs and budgets, you can find home insurance for an affordable rate.
St. Johns Insurance also offers a broad reinsurance portfolio to provide the financial stability necessary to cover large homeowners insurance expenses. The company's reinsurance program includes Catastrophic Excess of Loss, Quota Share, and Property per Risk Insurance.
Like other carriers we support and sell confidently to our customers, St. Johns Insurance Company is largely philanthropic and gives back to the community. Charities include various golf organizations such as The First Tee, Birdies for Babies, Arnold & Winnie Palmer Foundation, and also childrens shelters and soup kitchens including Edgewood Childrens Ranch and Several Sources Shelters.
Additional Company Information
Reinsurance Partner List (PDF)
---
FLINSCO.com offers the best in Florida & Georgia home insurance quotes from 30+ Companies!
Call a licensed agent at 800.218.0250 or research and buy online.
---
History of St. Johns Insurance
St. Johns is a fairly new company, established in 2003. The carrier is headquartered in Orlando, Florida, owned by St. Johns Holding Company. St. James Insurance Group has been a managing general agency and program developer, underwriting home insurance plans since 1984, and is the majority shareholder of St. Johns Insurance.
At this point in time, St. Johns mission is to make its products more valuable and accessible to Florida homeowners statewide. Committed to offering quality products and services, St. Johns is one of the most sought-after insurers in the Southeastern United States.
---
Important St. Johns Insurance Customer Information
Contact St. Johns Customer Service
Phone: (866) 304-7779
Fax: (866) 216-7749
Email: info@stjohnsinsurance.com
Mailing Address:
St. Johns Insurance Company
6675 Westwood Blvd
Westwood Center 3
Suite 360
Orlando, FL 32821
Pay your St. Johns Premium
Pay by Phone: (800) 748-2030 Opt. 4
Report a Claim 24/7
Report a Claim by Phone: (877) 748-2059
Claims Department Fax: (877) 858-8920
Claims Reporting Online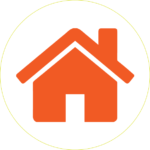 Call 800.218.0250 to speak with a Licensed Homeowners Agent.
Get a free, fast, custom and confidential home insurance quote at FLINSCO.com.