Southern Fidelity Insurance Company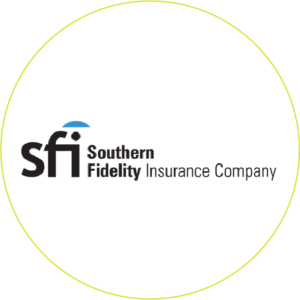 Southern Fidelity Insurance Company
Happy Homeownership! Celebrate your investment with a free, custom Quote from FLINSCO.com.
Local: 954.703.5146 • Toll Free: 800.218.0250
Email: home@flinsco.com
Company Overview
Southern Fidelity is one of our top home insurance companies that offers coverage in four States – Florida, South Carolina, Louisiana, and Mississippi. Founded in 2005, Southern Fidelity has a mission to uphold excellent service, competitive Home Insurance Policy options, fast claims handling, and overall stability for customers.
Southern Fidelity has more than 113,000 customers, and each of those policies are backed by substantial strength. The carrier secures its products with great financial strength, including over $118 million in surplus.
In good standing with the Office of Insurance Regulation and Demotech, Southern Fidelity is able to offer fair pricing in addition to reliability. Better Business Bureau (BBB) gives Southern Fidelity an "A+". Demotech gives Southern Fidelity an "A-", or Exceptional, rating for financial stability.
Southern Fidelity Property & Casualty has merged with Capitol Preferred Insurance Company, expanding into Mississippi and offering HO-3 homeowners coverage. Demotech assures policyholders that they are protected under this merger, stating that Southern Fidelity Property & Casualty Insurance Company and Capitol Preferred have strong balance sheets, realistic pricing, and excellent reinsurance in place.
Southern Fidelity Managing Agency is the exclusive Managing General Agency for Southern Fidelity Insurance Company. SFIC is also involved in the National Flood Services Insurance Program as an appointed "WYO Carrier". All of SFIC's Reinsurance companies are rated "A" or better by A.M. Best.
FLINSCO.com offers a complete selection of Home Insurance products from Southern Fidelity Insurance Company.
---
Our custom home insurance quotes are always free, fast, and fair.
Call a licensed agent at 800.218.0250 or check your own rates online.
---
Southern Fidelity Home Insurance Products
Southern Fidelity has you covered for the basics of homeowners insurance and then some. A full service property and casualty insurer, you can also enjoy their financial backing as a renters or condo insurance customer.
Available Coverages
Homeowners Insurance (HO2, HO3)
Dwelling Fire (DP1, DP2, DP3)
Renters Insurance (HO4)
Condominium (HO6)
Flood Insurance
Identity Theft Protection
Equipment Breakdown Coverage
Personal Umbrella
Southern Fidelity Insurance Brochure (PDF)
---
Important Southern Fidelity Customer Information
Contact Southern Fidelity Customer Service
Phone: (866) 874-7342
Monday – Friday 9:00 am – 5:00 pm EST
Corporate Headquarters Mailing Address
PO Box 16029
Tallahassee, FL 32317
Report a Claim 24/7
Report a Claim by Phone: (866) 722-4995
Claims Department Fax: 850-521-3069
Claims Email: claims@southernfidelityins.com
Claims Reporting Online

Call a Licensed FLINSCO.com Home Insurance Agent at 800.218.0250.
With over 30 companies, we have the best options to help you protect your greatest assets.