Personal Property Insurance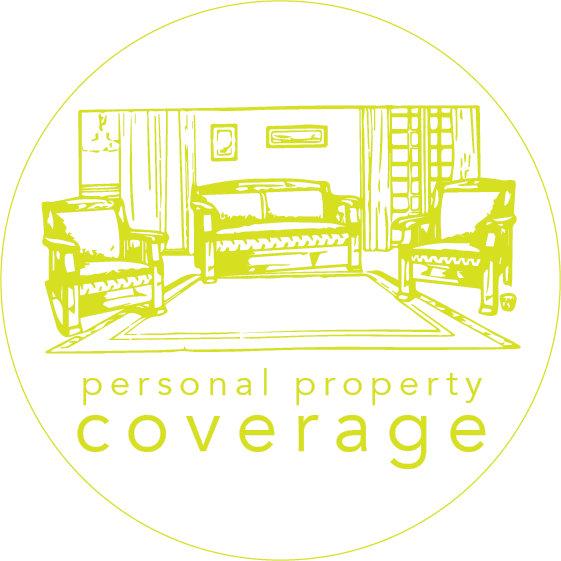 Personal Property Insurance
A.K.A. Contents Insurance or Coverage C
Personal property coverage is so important for renters and homeowners alike. This portion of your renters insurance or home insurance plan will take care of your belongings, such as electronics, furnishings, dishes, fine art, clothing, instruments, bikes, exercise equipment, potted plants, books, vinyl collection…
If it is stored in your home and you bought it, love it, want to keep it or would be in a bind without it, that's your personal property. Contents coverage is set up to help you replace or repair any of those items you need or care about.
Call a live, licensed homeowners agent at 800.218.0250.
Click below to run your own Home Insurance Comparison.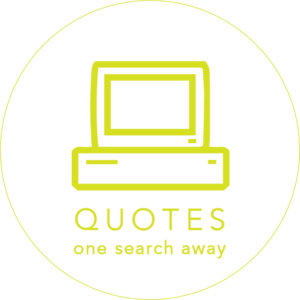 In the event of a covered loss, like vandalism, theft, fire, or water damage, this coverage should help replace or repair the items in question. Your items should be protected against covered hazards both indoors and outdoors.
Your policy illustrates what is and is not covered, so read carefully. Those finer things in life may only be covered up to a certain limit.
For higher value items such as jewelry, collectibles, artwork, and anything else on which you have spent a pretty penny, additional coverage is needed. Most carriers offer endorsements and adjustments to your policy for an extra premium.
Personal Property Coverage is included in all homeowners, renters, and condominium insurance plans. It protects your items and your blood relatives' items within the household where coverage is established, up to the limit specified on the declarations page of your policy.
Coverage may even be available on your items left in your car, or while you are traveling and staying in a hotel, depending on your policy terms. Covered losses that take place outside the home are usually capped at 10 percent of your contents coverage limit.
Coverage C comprises one-sixth of a standard HO3 policy. When setting up your plan, the default personal property coverage limit will be fifty percent of your dwelling coverage limit. Some insurance companies allow you to raise your contents coverage limit to seventy percent of the dwelling limit.
---
Types of Property Covered
Indoor and Outdoor Furniture
Clothing
Kitchen appliances
Rugs
TVs
Gardening Equipment
Trampolines
Anything that is movable!
Plants, trees, foliage, and shrubs are also covered under the contents section of a standard homeowners insurance plan. Typically, coverage is offered at about $500 per item.
Unfortunately, your leafy friends are not insured for natural collapses or diseases.
---
Your Personal Property Plan & Claims
There are two different options for covering your items, including Actual Cash Value and Replacement Cost on Contents Insurance. Depreciation is what distinguishes the two. Your claims adjuster will ask you to identify a dollar amount for each item when you file a personal property claim.
Replacement Cost on Contents
Replacement Cost on Contents is a source of additional coverage, offering protection for items like electronics, furniture, and clothing. The cost to completely replace your personal property is provided by your insurance plan if the item is damaged, or destroyed by a covered loss.
This is clearly the better deal between your two options. For instance, say your wooden Herman Miller Eames Chair is mistaken for a scratching post by the resident feline.
Replacement Cost on Contents Coverage will pay the entire amount to replace it, whether you purchased that $1,000 minimalist masterpiece last week or last year. Your insurance plan will pay $1,000 to ensure that you have a new one. You will have to invest in a new diversion for the cat's restless paws separately.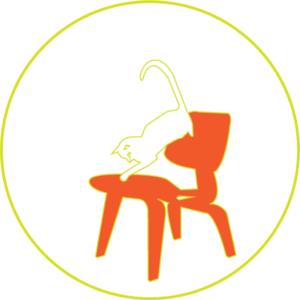 Actual Cash Value
Actual Cash Value coverage works like it sounds, covering the actual value of the item at the time of the covered loss. Rather than the amount you paid for the item, or the amount it would cost to replace it, today's appraisal is provided by your insurer.
Similar to selling your used boombox on Craigslist, you should expect to receive the $25 that it's worth now as a used item, instead of the $125 you shelled out initially.
---
Request more information on Home Insurance.
Receive a free, custom, confidential quote for your personal items and dwelling.
Get in touch with the FLINSCO.com Homeowners Department.
---
References:
Allstate.com. (2015). What is Personal Property Coverage? https://www.allstate.com/tr/insurance-basics/personal-property-coverage.aspx
Howard, Pat. (16 August, 2019). What is Personal Property Insurance? https://www.policygenius.com/homeowners-insurance/personal-property-insurance/
Horace Mann.com. (August, 2012). Replacement Cost on Contents Coverage. https://www.horacemann.com/insurance/property-insurance/replacement-cost-on-contents-coverage