Florida SR-22 and FR-44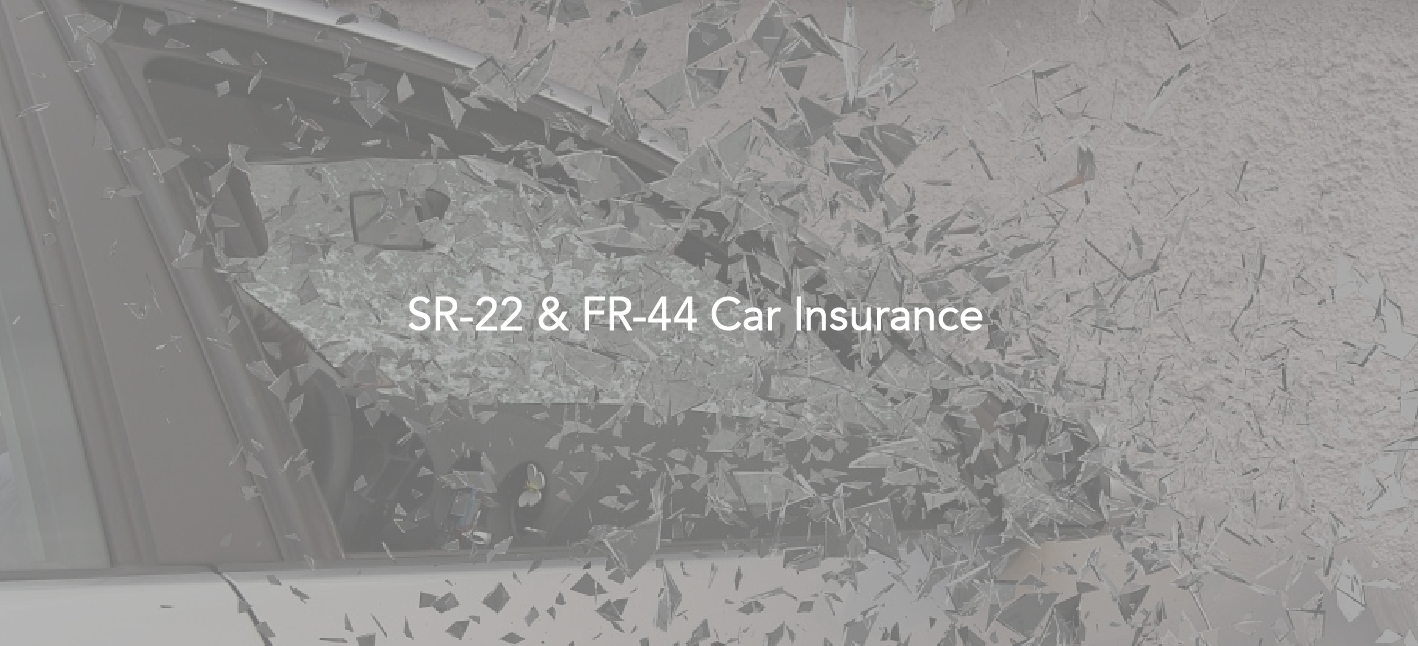 SR-22 and FR-44
Insurance Penalties in Florida
Drivers in Florida with certain traffic violations or accidents may be required to carry additional insurance coverage.
SR-22 and FR-44 coverage forms are mandated by the state for those who have had specific violation convictions such as DUIs and injury caused to others.
You will definitely want to avoid being convicted of these types of mishaps, as they will make it harder for you to obtain coverage. However, FLINSCO.com understands that accidents happen. We are here to serve your needs and get you back on the road.
Our agents know the nonstandard car insurance song and dance so well, if it were a karaoke song, they wouldn't even need to look at the screen. That being said, our agents and service staff will use that knowledge to help you obtain the proper policies based on the offenses you do have.
We will also encourage you to drive safely for long enough that the State drops your violation in the appropriate time frame. Then, you will eventually be able to lower your rates and drive happily ever after. …Until your next traffic violation, because we all know about repeat offenders.
Here's what you need to know about SR-22 and FR-44 forms, and how they impact your Florida Auto Insurance policy.
SR-22 Forms
SR-22 Certifications require drivers to purchase bodily injury liability (BIL), in addition to the Florida State Minimum Required Auto Insurance coverages.
Another type of SR-22 is a 6-month non-cancelable SR-22. It will require you to pay your entire premium up front whenever you renew your coverage. If you are found guilty of operating a vehicle without coverage, you may be required to carry a 6-month, non-cancelable SR-22 for up to 2 years.
What qualifies a Florida driver to receive an SR-22 form?
You will be required to carry an SR-22 for 3 years in the event that:
You cause an accident that results in injury or property damage.
Your drivers license is suspended because of excessive traffic violation points.
Your drivers license has been revoked numerous times.
FR-44 Forms
So you overindulged and made the wrong decision about transportation. Now your entire driving record is compromised. Congratulations! That DUI charge you just received is complemented by a more expensive auto insurance policy and extra paperwork.
You will have to file an FR-44 form, which requires you to buy additional insurance and show proof of coverage. Bodily Injury Liability (BIL) and Property Damage Liability (PDL) will be required additions to your policy for at least 3 years from the date of suspension. This is very costly and intended to prevent drivers from risking their lives, others lives, vehicle and property damage, fines, arrests, and pricey insurance by getting behind the wheel in an altered state.
What qualifies a Florida driver to receive an FR-44 form?
FR-44s are mandated when a driver has been convicted of driving under the influence, and at the time of arrest, did not carry the amounts of coverage listed below for bodily injury liability and property damage liability:
$100k for injuries to any single person
$300k for injuries to all individuals involved in one crash
$50k for Property Damage Liability