Foremost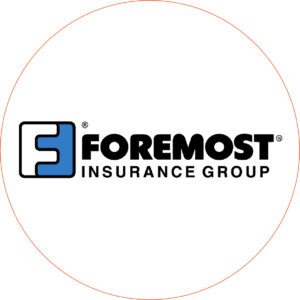 Welcome to FLINSCO.com, your resource for insurance quotes on the web.
Local: 954.519.3443 • Toll Free: 888.307.1907 
Email: info@flinsco.com
Foremost Insurance Group
Foremost Insurance Group was established in Michigan in 1952.
Its founders were Edward Frey, Edward Stoddard, and according to Foremost.com, "a few investors," who were clearly not important enough to name specifically.
They started the company with the intention to serve the American mobile home owner population with coverage for their little homes-to-go.
The mobile home industry was merely getting started at the time, and Foremost wanted to get in on the action. Anyone purchasing a mobile would certainly need to insure their investments, just like an automobile or a house.

In the 1960s, with the expansion of the mobile home industry and a decade of experience selling policies, Foremost became a resource for its customer base.
The company funded research on how strong winds impacted mobile homes. This study involved state legislators and helped set up regulations for mobile homes to be tied down during storms.
The research and its results have been helping to reduce the damage to mobile homes during windstorms since the early 1960s when first created.
Foremost also created the first travel trailer policy in the 1960s. As RV sales increased, Foremost customized policies for full-time travelers, those who kept their RVs in a park, and seasonal travelers.
Through the years, Foremost has adapted with advances in technology, including disaster response services in the 1970s, following Hurricane Celia.
With the advent of the internet, and computerized innovations in the 1980s and 1990s, Foremost.com launched and automated processing enabled the company to serve customers with lightning-fast efficiency. 11,000 transactions could be processed on a daily basis once this advancement was established.
Foremost Agents now use the company's online portals to quote, bind, cancel, and service policies in realtime.
In the 2000s, Foremost was acquired by Farmers Insurance Group, contracted with J.C. Taylor to expand coverage to the classic and collectible automobile audience, and acquired Bristol West. Foremost Auto Insurance became available in 43 U.S. States by this time.
Foremost Insurance is a leader in the Auto Insurance industry. It is also affiliated with the multinational Zurich Financial Services Group, as well as America's favorite membership program for the 50+ population, AARP.
AARP partners with Foremost to offer mobile home and motorcycle coverage for its members.
---
Important Foremost Customer Information
Personal Lines Customers
File a claim online
or
1-800-527-3907

Report an insurance claim for your Manufactured Home, Motor Home, Travel Trailer, Luxury Motor Coach, Specialty Homeowners, Vacant Property, Seasonal Property, Landlord and Rental Property, Motorcycle, Off-Road Vehicle, Snowmobile, Boat, Personal Watercraft and/or Collectible Auto.

File a claim online
or
1-800-274-7865
Monday-Friday 8am-7pm EST

Report an Auto claim.

Check on the status of a claim.
Business Insurance Customers
1-800-435-7764
Report an insurance claim for your Business including BOP, Commercial Auto, Umbrella and/or Employment Practices Liability Insurance.

mybusiness.claim@foremost.com 
or

1-866-967-5256
Report a Workers' Compensation insurance claim.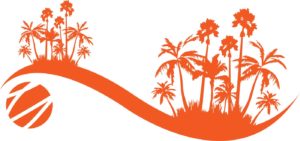 Auto insurance coverage in Florida and Georgia at your fingertips.
Call us at 888.307.1907 or bind online at FLINSCO.com.