Johnson and Johnson

Johnson and Johnson Insurance
Get Homeowners Insurance Quotes at FLINSCO.com.
Local: 954.703.5146 • Toll Free: 800.218.0250
Email: home@flinsco.com
Company Overview
Johnson and Johnson Insurance is a family owned and operated business, offering personal and commercial lines throughout the East Coast. The carrier offers a variety of homeowners and small business coverage options to serve the needs of customers in numerous states.

Formed in 1930, Johnson and Johnson is currently owned by third-generation brokers and siblings Harry and Fran Johnson.

Working diligently to preserve their family culture and grow their business simultaneously, the Johnsons who currently run the company looked to Synovus to provide sufficient financial backing. The partnership with Synovus has proven successful, giving Johnson and Johnson "the ability to work through issues and create more business," says Fran Johnson, President.

With a larger volume of acquisitions, products, and services available through their relationship with Synovus, Johnson and Johnson is expanding its business rapidly. In addition to Synovus, the carrier maintains strong relationships with each of its partners, agents, and companies.

Focused on technology, service and sales, their organization stays connected to its territories and states with great communication at the management level. This way, its finger remains on the pulse of the markets it serves, and the company can make better decisions about how it modifies and improves service, coverage and operations.

Johnson and Johnson is committed to giving back, offering proceeds and volunteer time to various organizations locally and nationally. Donating its efforts to United Way, Habitat for Humanity, Food Drives, and Blood Drives, employees often volunteer on behalf of the company and serve on agency boards.
---
Johnson and Johnson Insurance Products
Personal and Commercial Lines of Coverage are available through the Johnson and Johnson portfolio. FLINSCO.com offers the carrier's Personal Products including Homeowners and Dwellings. If you are a Small Business owner, we can certainly accommodate your coverage needs through Johnson and Johnson as well.
We are always willing and able to get a new carrier contract based on demand and availability. Simply let your agent know what you need, or contact info@flinsco.com with your inquiries.
Homeowners & Dwellings Insurance
Offering solutions for inland and coastal homes, standard and non-standard markets, Johnson and Johnson is prepared to keep you prepared for the worst. Why build a bunker when you can much more easily apply for a robust insurance policy that takes up literally no space in your wallet or desk, and doesn't take hundreds of thousands of dollars and years of your precious time?

Custom forms are available to revise your coverage with any special requests. Flexible underwriting is also offered on risks up to $25 million.

Writing all types of occupancies, including:
Primary Residences
Secondary and Vacation Homes
Vacant Property
Builders Risk
Renovation
Tenant
Manufactured Homes
Find the right protection for your Manufactured AKA Mobile Home through Johnson and Johnson. Coverage is offered for the basics to customized plans, whether you utilize the space as a year-round residence, vacation spot, or rent out to tenants.
Marine and Recreational Vehicles
Love water sports and cross-country RV adventures? Great news! Before you take off on your next excursion through the National Parks or take on the high seas in your favorite boat, cover that hotel-to-go properly. Insurance plans are available for units that are owner, seasonal, or tenant occupied, as well as vacant.
Say Ahoy Matey to a reliable carrier with backing from various inland and coastal companies recognized as the best in the industry.

Personal Umbrella and Comprehensive Personal Liability
With access to A++ rated companies, Johnson and Johnson is a killer resource for Personal Umbrella, Excess Liability, or Comprehensive Personal Liability options. Offering True Umbrella coverage, covering hard to place risks like celebrities and preferred applicants, we can write non-admitted and admitted companies for any specialty.

Additional products include a complete line of Excess Liability Insurance Policies, such as:
Excess Personal Umbrella
Comprehensive Personal Liability
Excess Comprehensive Personal Liability
Excess Auto Liability
Excess Watercraft Liability
Excess Flood
As part of the National Flood Insurance Program (NFIP), Johnson and Johnson offers Excess Flood insurance with high policy limits to support properties in need of additional coverage. If you already carry the maximum amount of coverage under NFIP, you may consider Johnson and Johnson's Excess Flood plans for its fast claims processing and no-frills underwriting to make life easier.
---
Important Johnson and Johnson Customer Information
Contact Johnson and Johnson Customer Service
Customer Service Phone: (800) 487-7565
Pay Your Johnson and Johnson Bill
Pay Your Bill By Phone: (800) 487-7565 ext 5012
Pay Your Johnson and Johnson Bill Online
Register Your Johnson and Johnson Policy Online
Mailing Address:
PO Box 899
Charleston, SC 29402
Physical Address:
200 Wingo Way
Suite 200
Mount Pleasant, SC 29464
Report a Claim
Claims Department Phone: 800.487.7565 ext 5024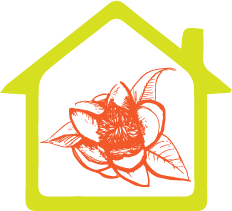 Lock up, stay safe, rest easy with Homeowners protection from FLINSCO.com.