Windhaven Insurance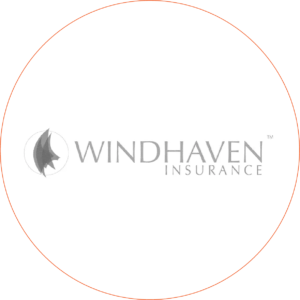 Windhaven Insurance has gone out of business!
Windhaven Insurance has gone out of business as of January 2020.
An overview of the former company is below. If you are a Windhaven customer, please contact us immediately (before 02/04/2020) to replace coverage.
---
ABOUT POTENTIAL REFUNDS FOR WINDHAVEN CUSTOMERS
I am a policyholder/insured and am due unearned premium (premium refunds). Will I be paid?
FIGA has been activated and will pay covered unearned premium claims to Windhaven policyholders after your policy has been cancelled and after the Department completes its processing of the policy records and sends the unearned premium records to FIGA. 
A $100 statutory deductible will be applied to the refund amount. 
Windhaven will pay after the first $100 of calculated unearned premium refund.
---
Focusing on the working class, they offer affordable products with simple terms and low down payments.
Windhaven's service is excellent, and they work with the client through text messaging for service to a very user-friendly claims service.
Speak to a live, licensed insurance agent for an instant quote: 888.307.1907
---
About Windhaven Insurance
Windhaven's roots trace back to 1990 in Dallas, Texas.
Windhaven Insurance is a Texas and Florida-based auto insurance carrier with a unique business model based on internal culture, innovation and data-driven decision making.
They are constantly rolling out new software to help the client service their policy like adding endorsements online or adding drivers.
They also have 6 products based on each drivers family driving record, credit history, or payment plans.
Windhaven is taking over the Florida and Texas market – starting with the backbone working class, and slowly evolving their market share into higher limits for drivers with leased cars and higher credit scores.
Windhaven is an idea-driven carrier that approaches the business of auto insurance in mostly non-traditional ways to the benefit of their employees, local independent agents like Flinsco, clients, and helping the local community.
Windhaven prides itself on delivering its products exclusively through thousands of local independent agents in Texas and Florida.
Because they focus on local, family owned agents and agencies, they are one of the few carriers that work exclusively through the independent agent channel which means they are in the business of helping local independent agents achieve their piece of the American Dream. With the death of the retail auto insurance market, Florida First Insurance and Windhaven are partnering to deliver their fantastic products through the internet.
FLINSCO.com spends all of its marketing dollars promoting Windhaven's products on the internet, and our quote engine is based on their technology.
Relationships and service are keys to winning in any business. FLINSCO.com and Windhaven want to be good friends inside the industry and to the outside community.
---
Important Information for
Windhaven Customers
Windhaven Policy Cancellation
Within the First 60 Days of Your Policy's Effective Date:
To cancel coverage within the first 60 days of your policy's start date, you will need to provide a written request to cancel the policy. Your cancellation letter needs to be signed by hand (a.k.a. wet signature).
You will also need to provide proof of other insurance.
This is best confirmed on your policy declarations page, showing the beginning and end dates of your coverage.
Alternately, you can provide proof that you no longer have the vehicle.
 You can submit a Bill of Sale, Surrendered Tags, or Dealership Letterhead letter stating that you did not take possession of the vehicle, which needs to be endorsed by a representative at the car dealership.
You may take a picture of the signed cancellation request, proof of other insurance, or document proving they no longer have possession of the vehicle.
---
Like many companies, Windhaven offers a helpful online policy service option for its insured drivers.
You can handle many processes directly through the website, without having to contact a customer service representative. 
Click here to log in or register for an account to service your auto insurance.
Uploading Documents
You can upload vehicle photos and other documents directly through Windhaven by clicking on ADD ATTACHMENTS.
---
Late Payments
Windhaven will apply a $10 late fee if your payment is received 5 days after the payment deadline for your plan.
For example, if your premium is due on the 22nd, you will be charged a $10 late fee if paid on the 27th or later.
Grace Period
Generally, there is a 10-day grace period for late payments prior to cancellation. However, this depends on equity of the policy.
If you have had any recurring payments fail, then that grace period shortens. Therefore, it is necessary to review your individual situation in order to avoid cancellation or late fees.
In the Windhaven customer portal, the policy termination date is noted on the policy summary screen.
You may also find the cancellation date on the latest installment invoice on the top right hand side.
The last day to pay for the client is the business day before cancel date, so for the example below, since 2/25/2019 is a Monday, last day that client can pay is Saturday 2/23/19 between 9 am and 5 pm.
---
Reinstatement Process
If your policy is terminated by Windhaven for non-payment of premium, reinstatement is permitted for up to 10 days after cancellation.
In order to reinstate coverage, follow these steps, or download the Windhaven Reinstatement Guide PDF below.
   Click on Payment icon to begin process
      E-sign Statement of No Loss using In-Office or Remote E-signature
Make Payment
Automatically Reinstated